Independent business, Pilgrim say they have opened in Beverley as they look to bridge the gap for ladies fashion in the town.
Owner Jo Bennett who is passionate about fashion says that she wants to put the fun back into clothes shopping and that people are becoming tired of the major high street chains.
Speaking to HU17.net, Jo explained more about her shop, she said;
"Pilgrim is a contemporary ladies boutique. We stock small quantities of fashionable items that are up to the minute. So if you buy them, hopefully you will not see everybody else wearing the same thing."
"It is affordable, so if you buy a funky Gilet for this season you can wear it all the time."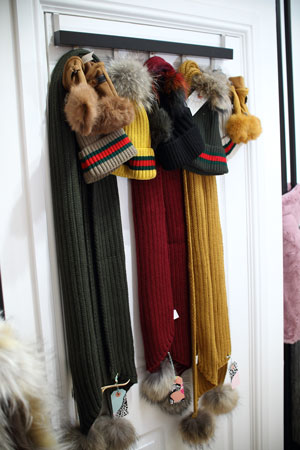 "My aim is to put a bit love back into buying fashion and a bit more fun. I think lots of people have got tired of the high street fashion and online shopping."
"There is a great deal of frustration buying on the high street where every high street looks the same in every town. Beverley is individual and loves it's local independent shops.."
"So with Pilgrim I want to put individualness back into clothes shopping. I am passionate about fashion, it might not change the world, but it certainly changes your day. Fashion helps by changing your mood and giving you confidence."
Products stocked at the Ladygate Boutique include jumpers, gilets, items to keep you warm and lots for the party seasons.
Jo opened her business on 10 December, she has transformed the shop and it is very welcoming.
She said;
"People are welcome to come in and have a look around, have a chat, have a coffee there is no obligation to buy."
"I chose Beverley as it has a good vibe to it. It has a lot of young people and from a ladies point of view who has got two young girls aged 17 and 19, I feel they are really not being catered for."
"Saying that there are a lot of ladies of all ages who want something a lot more affordable and fun to wear, which is where Pilgrim fits in to fill that gap."
Pilgrim is located at 23 Ladygate Beverley HU17 8BH and can be contacted on 01482 880777. The shop is open from 10AM to 5PM Tuesday to Saturday.