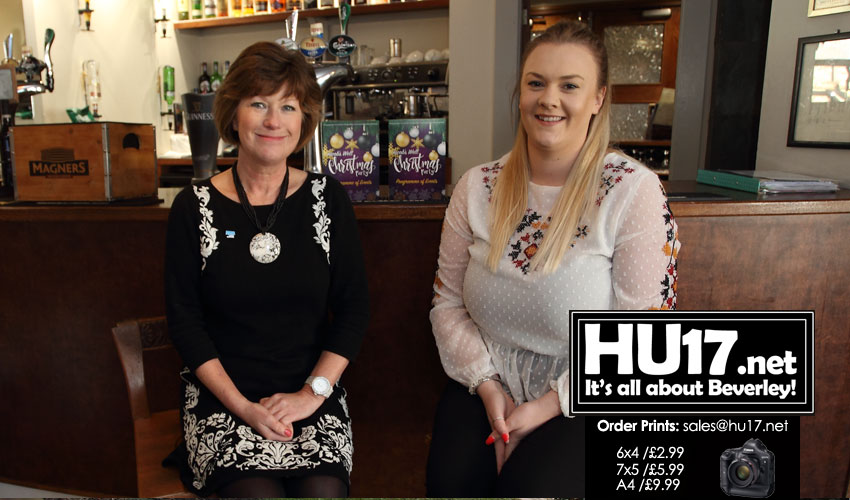 Local charity Jacob's Well have expressed their gratitude to Lazaat Hotel after their kind-hearted gesture significantly helped their fund raising efforts.
The Lazaat Hotel in Cottingham supported the charity by donating a meal and staff meaning the charity was able benefit from every penny that they made at their charity night in November.
Bridget Conroy from Jacob's Well said;
"I am so grateful to everyone at Lazaat for their very generous gesture. They did such a fantastic job on the night and have helped us increase the amount we were able to raise considerably."
"We do not have a fund raiser at Jacobs Well, we are very lean."
"It was suggested to us at a networking event that we did a charity night. Following our first one last year when I came to see Lizzie to say how well it had gone she kindly offered to support Jacob's Well for 2017 offering the venue and food on the house."
Lizzie Waller, Sales and Marketing Manager at Lazaat Hotel said;
"Charities like this, really interest us. We were delighted to be able to support Jacobs Well and help them raise money to support their projects."
"Jacobs Well do such great work it was a pleasure for us to do this for them."
Jacobs Well held their event at the newly refurbished Pavilion of the Lazaat Hotel.
Bridget said that all of her guests had a fantastic time and that they were all very impressed with the new look pavilion.
Bridget said;
"I have had fantastic feedback about the evening. This includes the quality and standard of the venue along with high standard of service provided by the Lizzie and her team."
"Our event helped showcase the pavilion. people now know Lazaat have 32 new bedrooms; they were certainly really impressed telling me it was a huge improvement."
"As a result of the support of Lazaat we raised £7,300 which is quite a lot more last year."
"This money will all be used to help people in some of the poorest countries in the world."