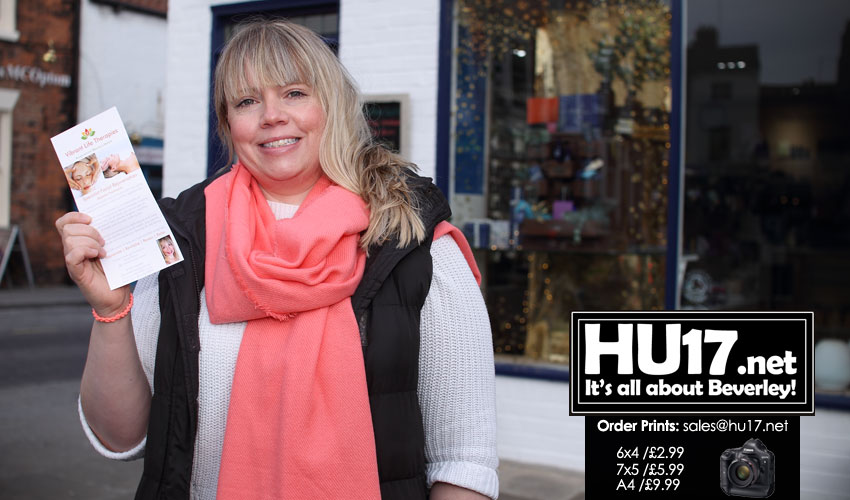 Acupuncturist Jenny Taylor says after swapping London for Beverley she has no plans to go back down south.
Jenny, who opened her new venture in Beverley in October added that she chose Beverley as the place for her business as she was 'taken' by the town from her very first visit.
Speaking to HU17.net Jenney said;
"Just walking around the town you can sense the community and it has a great atmosphere. Finding community was a big deciding factor to leave London, and I wanted to find one that I could be part off and set up my health business in."
"Strangely I am making a lot of friends that live in Beverley so it is obviously meant to be and I plan on buying a house in the town next year."
Jenny specialises in Facial Rejuvenation, a treatment that works with your body's own natural healing system.
This unique treatment is a combination of acupuncture, acupressure, facial massage, facial cupping and facial gua sha, all of which can encourage an abundance of fresh cells and collagen for a brighter, healthier, plumper and younger looking skin.
Explaining how she became a Acupuncturist Jenny said;
"When I was a teenager my mum was diagnosed with Chronic Fatigue Syndrome, and a few years later got a diagnosis of Lupus, an autoimmune disease."
"I have seen her go on a journey with her health and even though she has to take western medicines, she would still explore more alternative options alongside these."
"In my late 20s I went to India for six months to learn about yoga and straight after this I lived in Australia for a year, so I saw lots of different holistic health therapies in these countries."
"I came back from Australia and looked into re-training in a more holistic field so I went to open evenings for Osteopathy, Chiropractic, different forms of massage and also counselling."
"I got severe sciatica one day and took myself off to a local Acupuncturist – it was gone within a couple of treatments and I also felt better in myself – so then I was hooked."
After becoming fully qualified Acupuncturist Jenny traveled for a while and practiced Acupuncture in rural village clinics in India, Nepal and Zanzibar, and also worked on a yoga retreat in Cambodia.
She has now chosen Beverley to take a her venture to next level, she said;
"My practice is at Neals Yard. Following a taster day in the front of the shop I wanted to show it really wasn't 'scary' and everyone that had a treatment enjoyed the experience and felt great afterwards."
"Things have been going well and I am already building up a client base of people that have fallen in love with the facial rejuvenation treatment and I look forward to sharing it more and more with the community."
Jenny currently practices at Neals Yard every other Saturday, though as she builds clients is looking to make that every Saturday and keep growing from there.
To find out more or to make an appointment you can email her at vibrantlifeinfo@gmail.com or call her on 07503 464049.