So, the nights are getting darker now and there's a chilly nip in the air. As summer has become a distant memory and the days are getting colder, there may not seem like a lot to do in the lead up to Christmas.
But fear not, there are still plenty of ways to enjoy your weekends without splashing the cash, so get your big coat on and walking boots on as you enjoy some of the best East Yorkshire has to offer.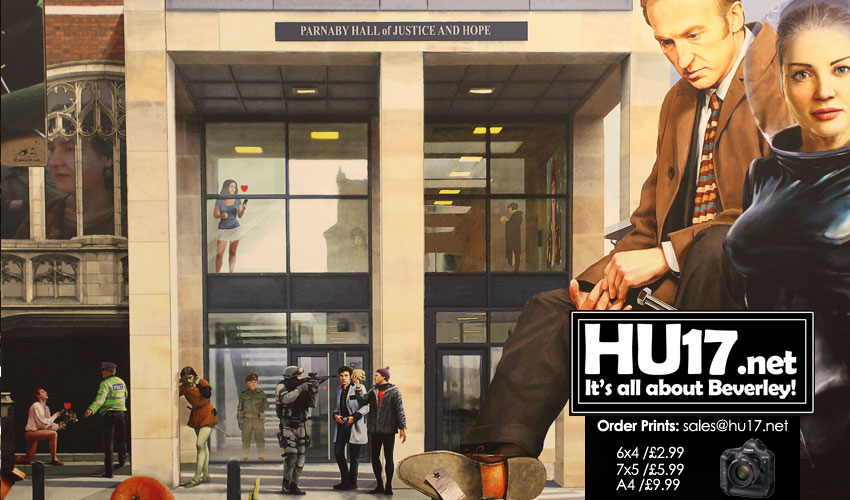 Cultural Pilgrimage at The Beverley Treasure House
The art gallery and museum is only a short walk from the bus and rail stations and is a great way to get your culture injection.
Learn all about the history and heritage of Beverley as well as enjoying the excellent range of artwork, including paintings by Frederick Edwell and the acclaimed 'A Panic' by H. W. B Davis.
Up until December 2nd, there is a special exhibition Gary Saunt Presents: A Cultural Pilgrimage from Beverley to Hull, a fascinating exhibit which examines how the City of Culture year has impacted the region.
Wuthering Heights at East Riding Theatre
One of the best things to do in the lead up to Christmas is going to see a play at the theatre. The East Riding Theatre often has fantastic performances with talented actors and great scripts which are fun for all of the family.
Up until 18th November, they are performing the Bronte classic Wuthering Heights, complete with an authentic all-Yorkshire cast and adapted by Jane Thompson, a BAFTA award-winning playwright. Theatre can be expensive, but with tickets here costing between only £11.50 – £16.50, it's a treat that doesn't strain the purse strings.
New Autumn Menu at ASK Italian
There is nothing more comforting in the cold weather than warming up with a big comforting bowl of pasta. It is the perfect comfort food, and ASK Italian in Hull serves some of the best Italian food in town.
Their new autumn menu heavily features Italian purple basil in dishes such as Purple Basic Pesto Genovese, as well as a vegetarian Pumpkin Arancini and more.
The restaurant also offers its dishes on Deliveroo if gatherings at home are more your thing. Either way, there's nothing quite like a good sit-down meal with the family enjoying good food and great conversation.
Animals and More at Sewerby Hall and Gardens
This beautiful Grade I listed Georgian country estate and its gardens are a treat to visit for people of all ages. Sewerby Hall has 50 acres of gardens to explore, and the interiors have been furnished by collections from the Victoria and Albert Museum in London so you can get a glimpse of how it would have looked in its prime back in the 1900s.
There is also a fascinating collection of birds and animals in the zoo here, such as Shetland ponies, capuchin monkeys, parrots and even penguins!
There is enough here to keep you entertained for hours, so be sure to get there early!
There is still plenty to do in East Yorkshire even when it is starting to get colder and darker, and you don't have to break the bank just to keep yourself and the family entertained.
We live in a great area, so it's time to get out there and explore all of these wonderful things right here on our doorstep!