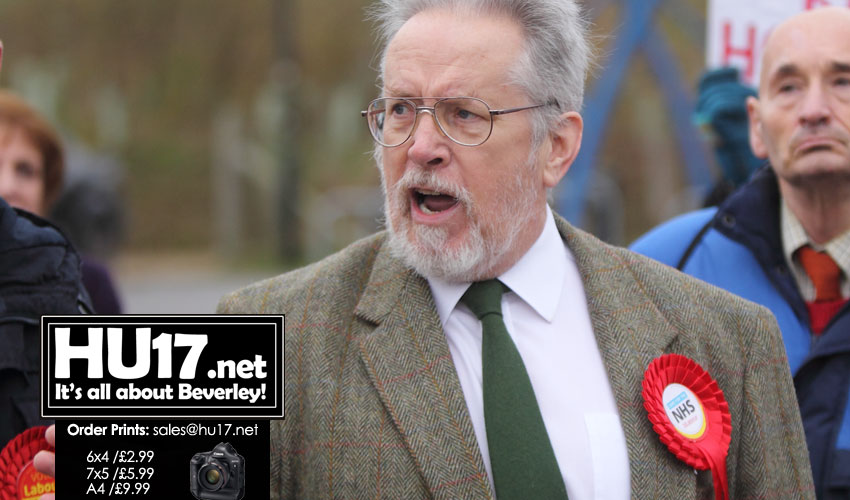 News that East Riding of Yorkshire council have extended the consultation period over plans to remove wardens from sheltered housing has been welcomed by campaigners.
George McManus from the Labour Party in Beverley and LimDem Cllr Denis Healy, who represents Beverley St Mary's Ward have backed the authorities plans to extend the period of consultation till 15 December.
Commenting on the news, Cllr Healy said;
"My residents are concerned about the proposed removal of their wardens, and I urge them to respond fully to the Council's extended consultation process."
"I urge the Council to listen to what residents are telling them. I do hope that the Council haven't made their minds up on this already and are not just going through the process of consultation so they can claim to have ticked the consultation box."
Beverley Labour's George McManus welcomed the news that the consultation period has been extended.
Mr. McManus and the local Labour Party brought the issue to the public's attention claiming it is part of a cost cutting exercise by the council, something they deny.
Mr. McManus said;
"This is welcome news but we don't want it to be just a stay of execution. Indeed it raises even more questions."
"We will be lobbying the Council on the issue and asking questions when it meets on 22 November."
In statement released by East Riding of Yorkshire Council said response had been good and they plan on hosting roadshows to reach even more residents, they said;
"We want to make sure we reach as many people as possible, face-to-face, to answer questions and to help them be part of the process."
"We've listened to all the feedback so far and people have lots of questions about the proposals so we think it's important to extend the deadline and make further effort to speak to tenants so they can have their say on how we improve sheltered housing and support services."
"We held 20 drop-in sessions at sheltered housing schemes across the East Riding and we are now organising roadshows to visit more schemes so that we can hear from tenants who may not have taken part so far."
If any council tenants would like more information about the proposals, or to request another consultation form, please email tenants.participation@eastriding.gov.uk or telephone the tenants' participation team on 01482 396301.