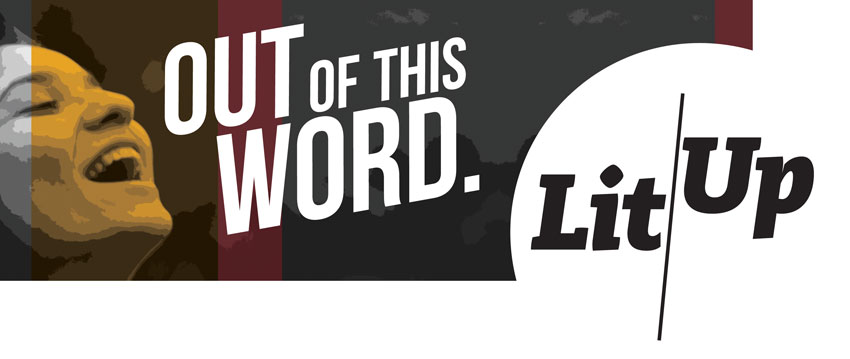 Later this month, the East Riding will be buzzing with the Lit Up Festival 2017, and the focus is not only on Beverley. Bridlington's Spotlight Theatre is the venue for this year's Bridlington Poetry Festival, bringing a slice of contemporary poetry to the East Coast, with some of the UK's finest poets and emerging talent. A truly exciting array is lined up.
We will be welcoming poets at the top of their game who will share their insight and expertise. We are thrilled to feature Poetry Residential, an intensive creative writing programme. This will be under the tutelage of Mona Arshi and Ian Duhig, both judges for this year's Forward Prize for Poetry who have also performed at the festival in previous years.
As Antony Dunn, Artistic Director of the Bridlington Poetry Festival, says:
"Our short, but very sweet, seaside festival has a strong focus on poetry by women and voices from beyond the UK. And in between all our brilliant readings, performances, workshops and discussions, there's plenty of time to hang out with the rest of our growing festival family.
"In our eighth year, we're moving into the heart of Bridlington for the first time. We believe this will allow us to build an ever-closer relationship with the people who live, study and work here, while we continue to welcome our guests from further afield.
We're looking forward to having you along!"
The Festival continue their long-standing partnership with The Writing Squad, an organisation supporting writers aged 16-21 who are living, working or studying in the north of England. The Writing Squad has worked on our Poetry Scope project with schools across the East Riding for several years, and they are in residence for the whole of this year's festival. Their poets are Lydia Allison, Sarah Fletcher, Lizzi Hawkins, Gregory Kearns and Charlotte Wetton.
The New North Poets are a hand-picked bunch who all won Northern Writers Awards from New Writing North in 2015. Their prize was a year's worth of mentoring from Clare Pollard and the Poetry School, involving residentials, sessions with editors, promoters and publishers, and editorial guidance. They will hold a reading to showcase the culmination of their experience: their voices are intriguing and various, their techniques and perspectives shift. Come and hear them: KM Bainbridge, David Borrott, Jared Carnie, Tom Cleary, James Giddings and Jasmine Simms.
These are just part of the smorgasbord of activity at the Bridlington Poetry Festival which also hosts: a TED talk, readings, workshops, open-mic slots, women's voices, immigration, memory loss, dementia – no holds barred! Helen Mort, Inua Ellams, George Szirtes and Karen Hayes are some of the names.
A source of particular pride is Poetry Scope through which hundreds of primary and secondary students have taken part in workshops in their own schools with poet Andrew McMillan, Rapper and beatboxer Testament, and star poet and performer DommyB. They too will be performing at the Festival.
So all generations unite: this is a wonderful opportunity of pearlescent poetry!