Beverley Town Council will host their flagship event on Sunday as the 2017 Beverley Food Festival takes place all day in Saturday Market.
Attracting huge crowds into Beverley, the Beverley Food Festival scooped two top awards for its achievements in tourism.
The Beverley Food Festival was named the best 'Large Event' at the Remarkable East Yorkshire Tourism Attraction awards night while also winning the Countryside Alliance Rural Oscar for Tourism.
This Sunday sees the event take place for the 12th year and in the ever popular Cookery Theatre there will be a wide range of cooking themed demonstrations led by some of the best chefs in the area who will share some tips you can try in the kitchen.
Following the official opening of the event, James McKenzie (Pipe and Glass Inn) will at 10AM get things underway in the Cookery Theatre with events taking place each and every with the final feature starting at 3PM.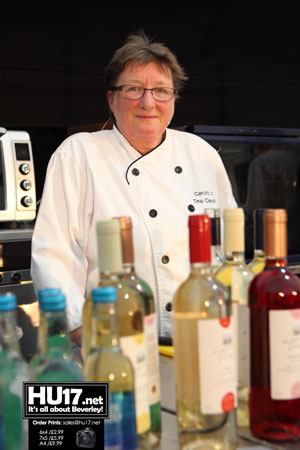 Some of the local chefs supporting the event include David Nowell (Tickton Grange), Tina Cerutti (Cerutti 2), Matthew Barker (The Westwood), John Robinson (Whites Restaurant) and Thierry Condette (TC Patisserie).
Mayor of Beverley Ann Willis says while everyone at Beverley Town Council is proud of the event she is also urging people who visit the Food Festival to consider those who are unable to shop at such events.
In her programme notes, Cllr Willis asks that people visit the Beverley Town Council stand which is supporting two local charities or make a donation to a local food bank.
With over 100 stalls showcasing some of the finest food and drink from local producers, the Beverley Food Festival promises to be a tasty day out. There is also an abundance of entertainment including the Beverley Brass Band, Beverley Garland Dancers and Professor Fiddlesticks.
Something else to look out for at the Beverley Food Festival is a photography display on Cross Street called Looking Beyond, that challenges common perceptions of dementia.
A family day of food, festivities and fun, the Beverley Food Festival takes place on Sunday 1 October with proceedings starting at 9.30AM and continuing through till 4.30PM.