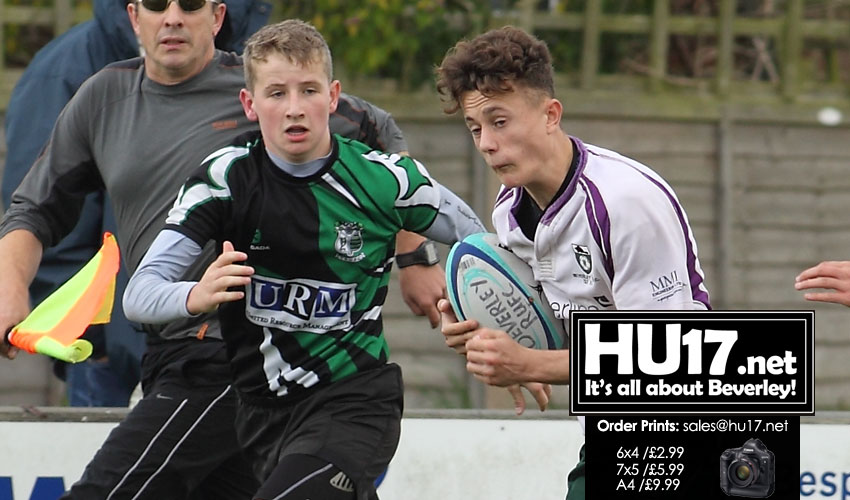 Beverley RUFC continued their good start to the season following the Yorkshire Cup first round win away against Pocklington with a resounding 43 – 0 home win against York.
This win was against a sadly depleted York team who started with fourteen players and Beverley were soon able to make their player advantage count.
A good break by second row Will Hatherley took Beverley to York's line and from the resulting ruck, fullback Felix Law broke the line on a crash ball and offloaded to put fly half Sam Peers in for an early try.
York came back and put Beverley under pressure, however good Beverley defence and fantastic work at the breakdown by open side, Adam Scanlon put hooker, Jan Winter into space, he was well tackled by York's fullback but good Beverley support kept the ball alive, going through several hands eventually York ran out of defenders, allowing winger Harry Vorweg to score under the posts. The try was converted by winger Tom Meldon.
The sides went toe to toe for ten minutes until a clever short pass by Peers put Law away, he was well tackled on York's 22 but quick ball from the ruck and good work from scrum half, Lewis Egan, kept the pressure on York who were struggling to reorganise, releasing outside centre, Archie Murdoch, who dummied and wrong-footed the York defence to go in unopposed. Converted by Meldon.
The sides turned round with Beverley 19 – 0 ahead. The second half continued in the same vein as Beverley's kick off was well chased by Peers, who put pressure on the ball, Beverley's forwards took advantage and were able to recycle to prop, Kai Johnson, who bulldozed over from 15 metres to score, converted by Meldon.
York came back well and were asking questions of Beverley's defence when a loose ball was pounced on by Egan in his own 22, he made ground, the ball was then offloaded between the Beverley forwards taking Beverley into York's 22, where the ball was swung wide allowing Law to score a great team try.
Another break by Egan was again initially well defended by York, but Beverley were now pouring forward and when the ball was released to the backs a loose pass was pounced upon by the arch predator Murdoch who went in for his second try this time kicked by Johnson.
Beverley's final try came as a just reward for their hard working pack who picked and drove to York's line with blind side flanker, Oliver Loney diving over for a well deserved try.
This was a good 43 nil win for Beverley who's handling in slippery conditions was at times outstanding. Their next game is the second round of the Yorkshire Cup away against Doncaster, hopefully Beverley will be able to maintain their good start to the season.
Final Score : Beverley RUFC U16 43 York RUFC 0