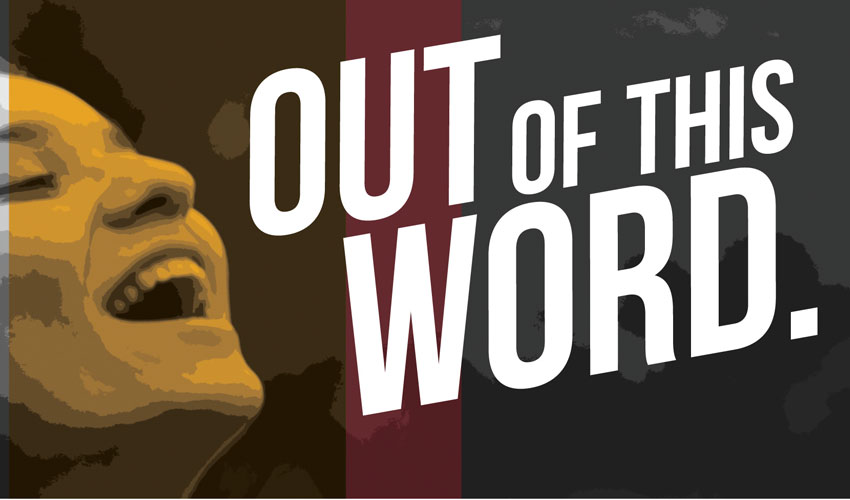 There are plenty of reasons to be excited about the forthcoming Out of This Word, which runs from Friday 8 September to Sunday 22 October.
Out Of This Word brings top writers, poets, playwrights, artists and musicians from across the UK to the East Riding to celebrate the power of language.
Tickets are on sale now for the large-scale programme of events hosted by East Riding of Yorkshire Council as its fourth and final event as a Principal Partner of Hull UK City of Culture 2017.
The Lit Up Festival, part of Out of this Word, combines the talents of Beverley Literature Festival and Bridlington Poetry Festival.
It literature side of the festival springs into full action on 28 September with a rare appearance fromlegendary punk icon Cosey Fanni Tutti, an artist, musician and provocateur par excellence who has never shied from controversy.
The festival will continue to entertain every possible taste for just over three weeks thanks to the effervescent wit of presenter and author Gyles Brandreth, the humour of comedian Jenny Eclair, and Driffield musician Woody Woodmansey will talk about his time with David Bowie as a member of the Spiders From Mars.
There will be the disturbing and dark story-telling of Louise Welsh and D M Mark, the adrenalin adventure of SAS hero Chris Ryan, the life tales of Clover Stroud, the wise words of Cathy Rentzenbrink.
Beautifully crafted words will flow from Booker-winning Ben Okri, offbeat and observant Sarah Winman, Megan Hunter and Emma Flint on their extreme portraits of motherhood, and one of the world's most influential Chinese writers, Jung Chang, will present a secular sermon at Beverley Minster.
Further highlights include historian Charles Spencer, journalist and broadcaster Peter Snow, gardening expert Alys Fowler, and the return of festival favourites Salley Vickers and Sophie Hannah.
A special launch event for the Lit Up Festival will take place this Friday, 8 September as John Connolly extends his tour for his new book about Stan Laurel specifically for our audience.
Taking time out from his busy schedule in the USA and Ireland, he will be making a rare appearance at the Parkway Cinema in Beverley at 8pm to talk about his latest book, He – his most intimate and personal book to date.
Best known for writing crime, ghost and fantasy novels, John is well-versed in exploring the many sides of the human psyche from compassion to morality, motivation and salvation. He is an extraordinary story about Stan Laurel, one of the greatest screen comedians the world has ever seen and also a deeply complex man.
The event will also include the screening of one of Laurel and Hardy's best-loved and iconic short films, 'The Music Box'.
The festival's children's programme is equally rich and diverse, with highlights including the madcap energy of Cbeebies' Mr Bloom, the enlightening Kate Pankhurst, story time drop-ins and storybook trails, bedtime story session with Lauren Child and Snow Penguin crafting with Alison Brown and a Big Draw events to harness every child's artistic potential.
As part of the festival, dramatist John Godber and a group of young playwrights will tour the region's libraries with reinterpretations of local tales in DiscovERstories and Hull born artist Patrick Coyle will take over East Riding Leisure Haltemprice through writing, performance and sculpture.
We are also delighted to celebrate poetry with the eighth annual Bridlington Poetry Festival, running from Thursday 19 to Sunday 22 October.
Hosted at Bridlington venues including the Spotlight Theatre, Bridlington Contemporary Gallery and Bridlington Library, it will showcase established and emerging talent, and also includes a poetry residential.
Over one long weekend it is packing in many punches, with highlights including Inua Ellams, Emily Berry, Helen Mort and George Szirtes.
Tickets for the events during Out Of This Word range from £2 to £18 with bundle offers to be taken advantage of as well.
For more information and he full programme visit the website www.litup.org.uk