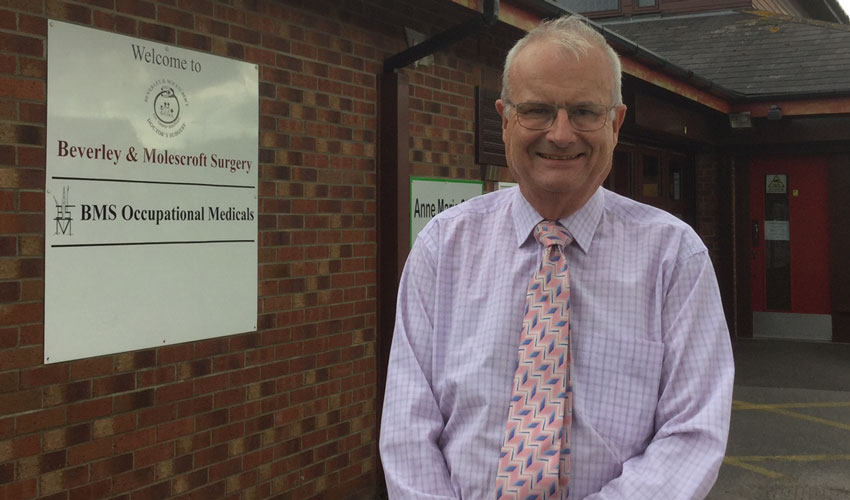 Cllr Denis Healy has welcomed news that plans to allow a surgery in Molescroft to expand and keep up with demand being put on local medical resources.
Cllr Healy who represents people in St Mary's Ward says people in his patch are concerned with the level of development and lack on infrastructure to support the growth in population.
Commenting on the decision by the Eastern Area Planning Committee, to approve the expansion of the Beverley & Molescroft surgery on Lockwood Road,Cllr Healy said:
"I am delighted that the green light has now been given to the expansion of Beverley & Molescroft surgery."
"One of the main concerns that people have is that housing developments and population growth in Beverley, driven by Council policies, are growing more quickly than the infrastructure needed to support them, like schools, community centres, nursery provision and doctors surgeries."
Government cuts in real terms when it comes to spending on a NHS mean medical resources in the region face closure as trusts do all they can to balance the books so they can continue to deliver vital services in the area.
Molescroft Surgery was faced with their own crisis, commenting on this Cllr Healy said;
"In 2015 this surgery, which looks after the healthcare needs of 2500 local people was facing closure as a result of NHS budget cuts, and hundreds of local people signed a petition to try and save it."
"However, its future was subsequently secured following its takeover by Yorkshire Health Partners. Today's planning decision builds on this, and is great news for local people and the expansion of NHS services in the community."
"I therefore welcome this expansion of an important GPs surgery which will provide for an additional 4 consultancy rooms, studio, reception and waiting area."
"It will allow a significant expansion of NHS services in this community, and I wish Dr Clayton and Dr Raghunath every success as they continue to look after local people's healthcare needs."