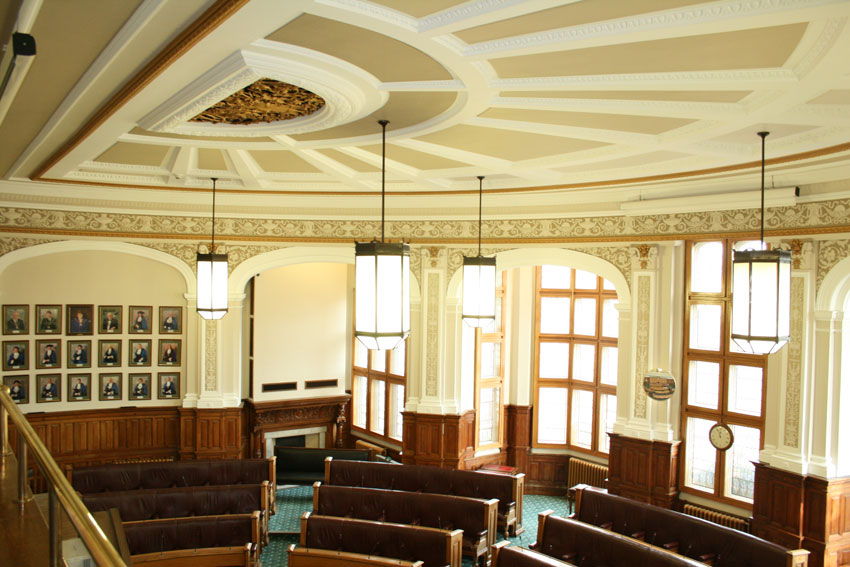 East Riding of Yorkshire Council will open the doors to the council chamber in County Hall, Beverley, on Friday, 8 September as part of Heritage Open Days.
Every year in September, places across the country organise events and throw open their doors to celebrate their local heritage, community and history.
The day provides the chance for members of the public to view hidden places and try out new experiences – and it's all free.
In 1889, the three ridings of Yorkshire were given independent county status and all built headquarters called county halls.
The then East Riding County Council bought the Mechanics' Institute building, in Cross Street, formerly the site of Victorian political shenanigans recorded in a Parliamentary report and in Anthony Trollope's novel Ralph the Heir.
The council used the site to construct a new building designed by Smith & Brodrick of Hull.
Now greatly extended, County Hall, a splendid red brick building in Flemish Renaissance style, still contains the original council chamber, little altered over the years. It has classical decorations, with wooden furniture carved by James E. Elwell who was twice mayor of Beverley and father of the Beverley painter, Fred Elwell R.A.
Guided tours, which must be pre-booked, will include readings from South Riding, Winifred Holtby's famous novel that describes a council meeting of the 1930s. Winifred's mother was elected the first woman alderman of East Riding County Council.
Winifred used to take county council papers out of her mother's waste paper basket, to get the details right of council and committee business.
Councillor Richard Burton, cabinet portfolio holder for leisure, tourism and culture, said:
"Heritage Open Days invite you to 'treasure your local treasures' by taking part in one or more of the varied activities taking place across Hull and the East Riding.
"The council chamber remains the heart of County Hall. It is stepped in history and is an iconic symbol of local democracy.
"Whilst the chamber is open to the public during meetings, usually it can only be viewed from the public gallery. Heritage Open Days will allow people to see the chamber from the perspective of elected members and take in all its stunning architecture."
Heritage Open Days runs from Tuesday, 5 to Sunday, 10 September, with a full list of events available on www.heritageopendays.org.uk/visiting
You can also pick up a brochure of local events, which includes eleven venues and two history walks in and around Beverley, from libraries throughout the East Riding or from Beverley Tourist Information Centre and Hull Tourist Information Centre.