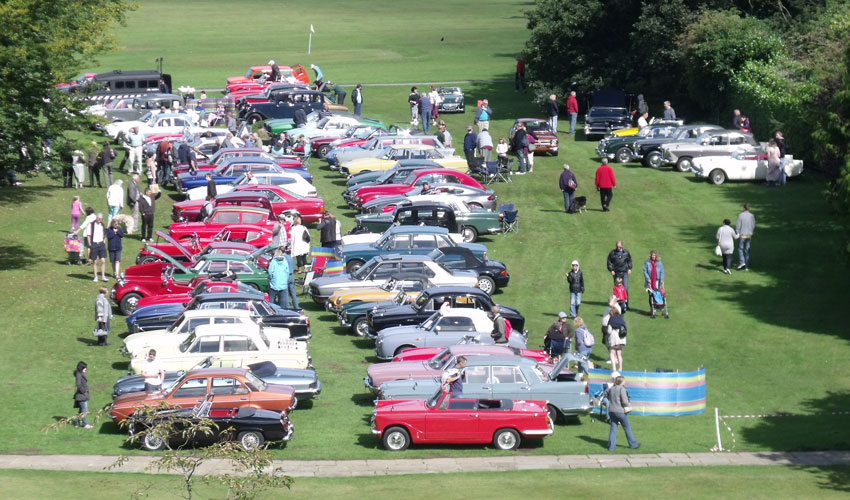 More details have been released of the route of the parade of vehicles through Bridlington as part of the Weekend of Motoring, on Sunday, 10 September.
Around 100 vehicles are expected to take part in the parade, which will start from Limekiln Lane cliff top, near the Coastguard station at 10.15am, and then progress through Bridlington before returning to Sewerby Hall and Gardens, where the vehicles will then be on display as part of a Car Show until 3.30pm.
The parade route will be: Limekiln Lane, North Marine Drive, St Anne's Road, Promenade, Cliff Street, Marlborough Terrace.
The vehicles will then follow a route back via the Promenade, Sands Lane and North Marine Drive before driving along the clifftop back to Sewerby Hall and Gardens.
The Car Show at Sewerby Hall and Gardens – which it is hoped will include around 500 vehicles – will be officially opened at 11am at the bandstand.
Other activities on the day include a Rusticus Adventure: Around the World! face painting; and a craft fair together with music from The Shamrock Experience.
The Car Show itself will feature classic cars, super cars, super bikes, Goldwing bikes and trikes, rally cars, quirky motors, and more, as well as clothing and accessory stalls.
Visitors to the Weekend of Motoring are encouraged to consider parking at either of two nearby car parks; one at Limekiln Lane or the other adjacent to Bondville Model Village and then walk directly to Sewerby Hall and Gardens. They will then receive a reduction in admission to the value of the hourly or daily parking fee if they come on site.
Admission charges to Sewerby Hall and Gardens on the day will be: Adults: £7, children: £4.90, family ticket (two adults and two children): £22.
There is no additional charge for the Weekend of Motoring events.
For full details of the Weekend of Motoring and how to participate in the Car Show, visit the event organisers' website: www.tourbritannia.com