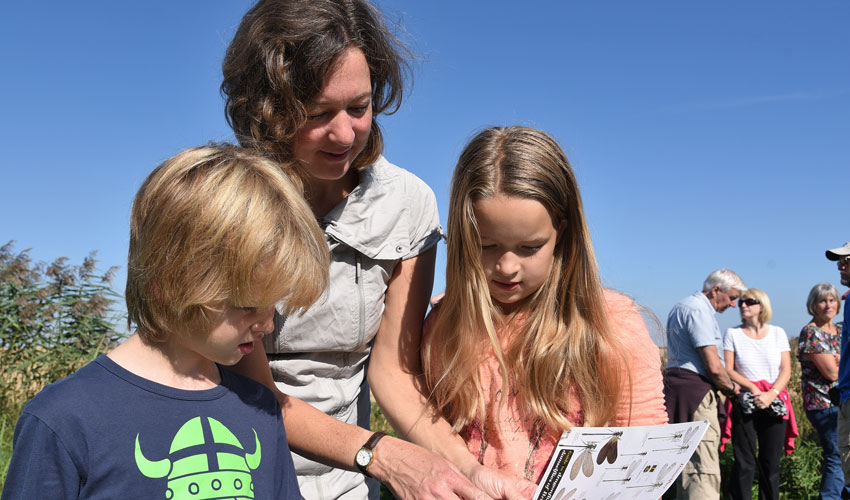 The Yorkshire Wolds will play host to the seventh Walking and Outdoor Festival, from Saturday, 9 to Sunday, 17 September.
The event is brought together by more than 30 partners and has grown in strength since it first run in 2010. The 2017 festival will feature over 100 walks and activities for all ages and abilities, showcasing the wonderful landscape and rich heritage of this unique area.
It offers an exciting range of outdoor pursuits including specialist guided walks, boating, horse riding and cycling.
Councillor Richard Burton, cabinet portfolio holder for leisure, culture and tourism at East Riding of Yorkshire Council, said:
"The Yorkshire Wolds Walking and Outdoors Festival is becoming more and more popular each year and provides an excellent opportunity to discover our region's picturesque landscapes and all that the area has to offer.
"Walking is a great way to improve health and wellbeing and we are blessed in the East Riding to have so many wonderful locations to explore and such a wide variety of destinations to visit on foot."
Some of the festival's firm favourites include:
• The Beverley Ghost Walk – a twilight visit to the spooky bits of Beverley drawing chilling tales from the town's history.
• Nordic Walking across Beverley Westwood using specially designed walking poles – this is a great new way of walking that can be done any time and helps to improve fitness, lose weight and tone the whole body.
• The Pilgrimage of Grace circular walk discovers the fascinating story of this historic rebellion whilst enjoying spectacular views over the stunning Yorkshire Wolds.
New for 2017, Walking the Town Beverley are playing host to Snapshots of Medieval Beverley let by Colin Bradshaw, which links together some of Beverley's many medieval buildings and A Walk of Small things that bring to life small details that you may walk past every day and not have seen.
A walk along 19th Century Flemingate examines the fabric of this historic street and the lives of people who lived along it.
Walk the "Alta Via", the High Street extending from Beverley Minster to North Bar, whilst considering how things may have looked many years ago and how much of the town has been altered over the centuries.
For the first time, the festival has adapted a walk for people with impaired mobility. This walk takes you round some of Beverley's oldest streets, using a route designed to make it easier for someone with limited mobility. The route utilises dropped kerbs to give those using a wheelchair or a mobility scooter the chance to navigate the centre of town and learn about its history, including foods, famous people, executions and the lives of ordinary citizens.
Further afield, Pocklington plays host to Burnby Hall Gardens and Canal Heritage Walk. Funded by two Heritage Lottery Projects, this event showcases two of the town's most beautiful landmarks. Find out about the history of this stunning hall and gardens before taking in the heritage and wildlife along the canal. Alternatively, join the crew of the New Horizons Canal, spotting wildlife and the experience of passing through a lock. There will also be an opportunity for those interested to have a go at steering the boat.
Other festival highlights include photography walks, beach walks, health walks, seabird cruises, treasure trails, cycling events, nature safaris and cliff top walks – observing the gannets at Bempton. Not forgetting a selection of walks across the stunning Yorkshire Wolds picking up secret art as you go.
For a full Yorkshire Wolds Walking and Outdoor Festival programme, costs and all booking details – pick up a copy of the festival guide at one of East Yorkshire's Tourist Information Centres or view online at www.visithullandeastyorkshire.com