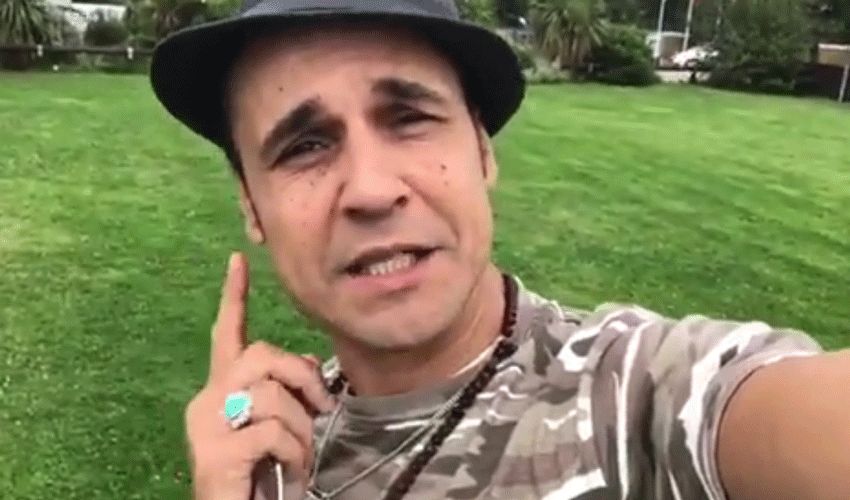 Former X Factor star Chico is to lead a dance and fitness class as part of a fund-raising Zumbathon in support of people affected by dementia in the East Riding.
Chico, who rose to fame after reaching the quarter-finals of the 2005 series of talent show The X Factor, will lead an hour-long Block Fit session as part of the Zumbathon at East Riding Leisure Beverley on Saturday 12 August.
The event is being organised by staff from The Old School House, an East Riding of Yorkshire Council run care home caring for people with advanced dementia, in aid of the Alzheimer's Society.
The event will start with a Zumba session from 1pm to 2pm, followed by a Block Fit session from 2pm to 3pm.
Block Fit is described as a revolutionary approach to fitness which combines dance, combat, HIIT interval training and Yoga designed and led by Chico himself.
Chico will be available for a meet and greet at the leisure centre between 3pm and 3.30pm.
Speaking ahead of his visit to East Riding Leisure Beverley Chico said he can't wait to see everyone at the event.
"It's all for a great, great cause. It's all for dementia which is a debilitating disease that anyone can get. I would love to see you all there, I can't wait," he added.
Information will also be available on the day from the Alzheimer's Society about dementia, which is estimated to affect over 5,000 people living in the East Riding, and the help and support that is available to all those affected by the condition.
Councillor Jonathan Owen, chair of the East Riding health and wellbeing board, said: "Making the East Riding Dementia friendly is the health and wellbeing board's top priority and events like the Zumbathon are incredibly important in helping us to achieve this goal.
"Not only will the event raise vital funds for a very worthwhile cause, but it will help to raise awareness of the disease and the support that is available to those living with dementia in the East Riding and those who care for them.
"It is also a great opportunity to showcase the excellent health and fitness facilities that are available through East Riding Leisure who are helping people lead active lifestyles and potentially prevent the onset of diseases like dementia."
It is free to take part in the Zumbathon but any donations made on the door to the class will go to the Alzheimer's Society to help them continue supporting all those affected by dementia.