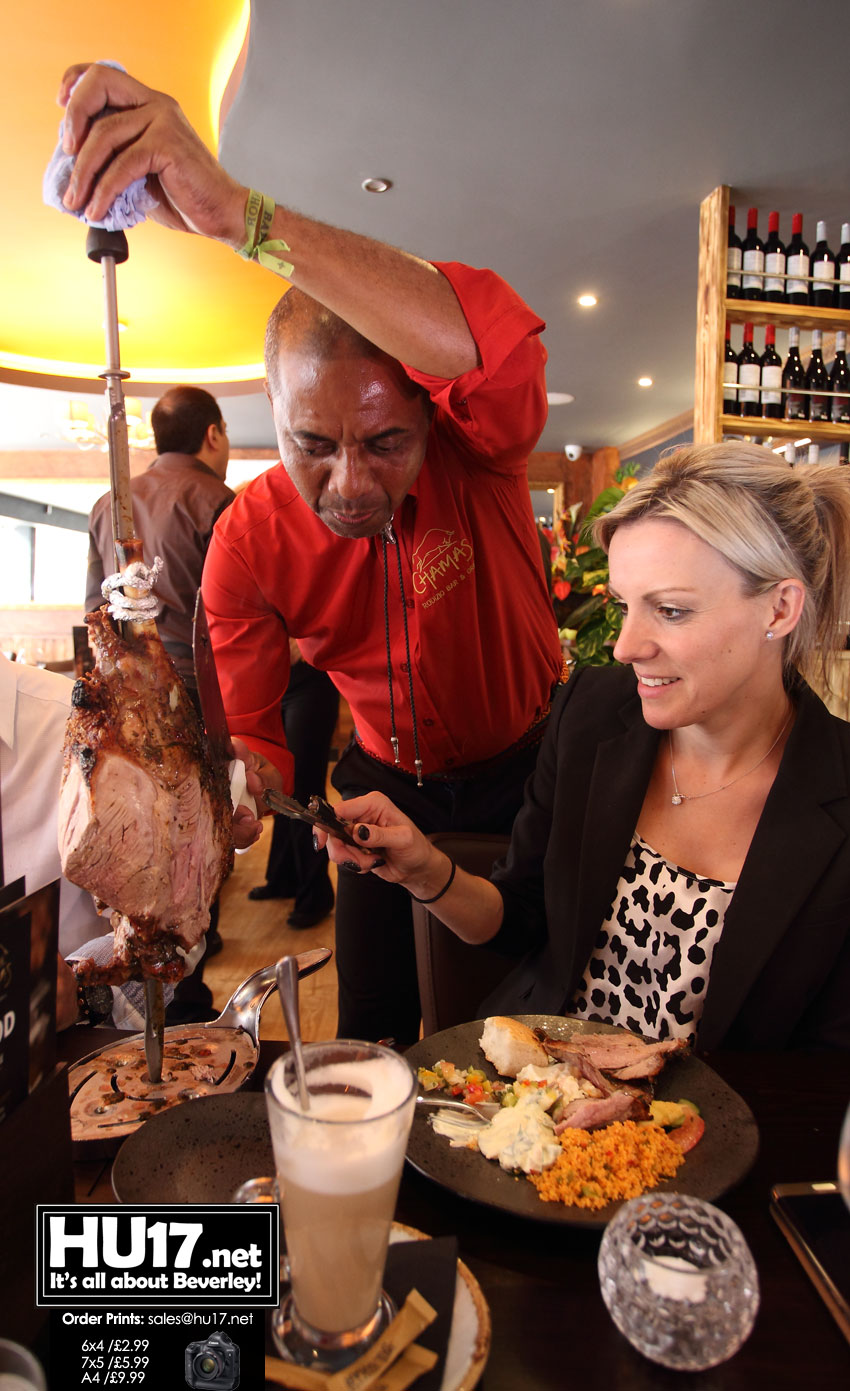 A Rio de Janeiro carnival atmosphere came to Beverley. Bubbly and Caipirinhas were flowing in celebration of the grand VIP opening of Chamas Rodizio Bar and Grill on Wednesday Market.
The national cocktail of Brazil, (a splendidly moreish concoction of sugar cane rum called Cachaça, crushed ice, lime and sugar) defined the night, alongside a dazzling troupe of exotic (some jaw-dropped onlookers would say erotic) Brazilian dancers strutting their stuff inside and outside the new restaurant.
At one point the bejewelled, feathered and bikini-clad ladies brought the Beverley traffic to a standstill as they paraded, Abbey Road Beatles-style, across a nearby zebra crossing.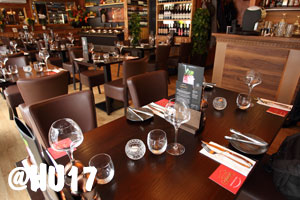 Chamas means 'fire' in Portuguese and Rodizio is a Brazilian concept; an all-you-can-eat experience. You pay your preço fixo (fixed price) and waiters regularly deliver and carve delicious South American meats at your table throughout the meal. There is an extensive salad and buffet menu laden with delicious dishes to accompany the flame grilled meats. It's a truly family experience where children under five can eat for free and children between six and twelve years of age are charged discounted prices.
The web site proclaims: 'Chamas fuses traditional Gaucho-style grilling and Rodizio dining which can be enjoyed in a vibrant atmosphere for a truly unforgettable experience. This concept originated in Southern Brazil, where the Rodizio Gauchos pierced a wide variety of different prime cuts of meat and cooked them over an open fire and passed from man to man to enjoy.
This cooking method, which yields the healthiest and tastiest meats, became the centrepiece of large gatherings of family and friends, turning these events into true feasts. This tradition has continued over the years and has now made its way into restaurants like Chamas for many people to enjoy.
With no food ordering or waiting, all you need to do is help yourself to our unlimited salad bar featuring a wide range of freshly homemade hot and cold gourmet dishes and sit back and relax whilst our servers continually bring you up to fifteen prime cut sizzling hot meats directly to your table. No craving is too large at Chamas and our Passadores will gladly continue to slice up our freshly grilled meats until you can eat no more.'
The menu offers an extensive selection of marinaded, seasoned and sizzling skewered meats, alongside the unlimited salad bar. Choices include: South American pork sausage, mint marinaded boneless leg of lamb, slow roasted gammon, top sirloin with fresh garlic, chili beef and chicken breast with bacon.
Vegetarian/vegan options include: coconut stew, courgette and lemon gnocchi and pumpkin and blue cheese risotto. There is also an excellent selection of South American wines and lovingly shaken and mixed Brazilian cocktails.
Interestingly, you are in control of the service throughout by displaying a double-sided card found on your table. The green side indicates that you are ready to start service. The red that you want to rest.
I'll stick to green for now. Bring on another Caipirinha!
To find out more about Chamas visit http://www.chamasbeverley.co.uk/ or call 01482 867897