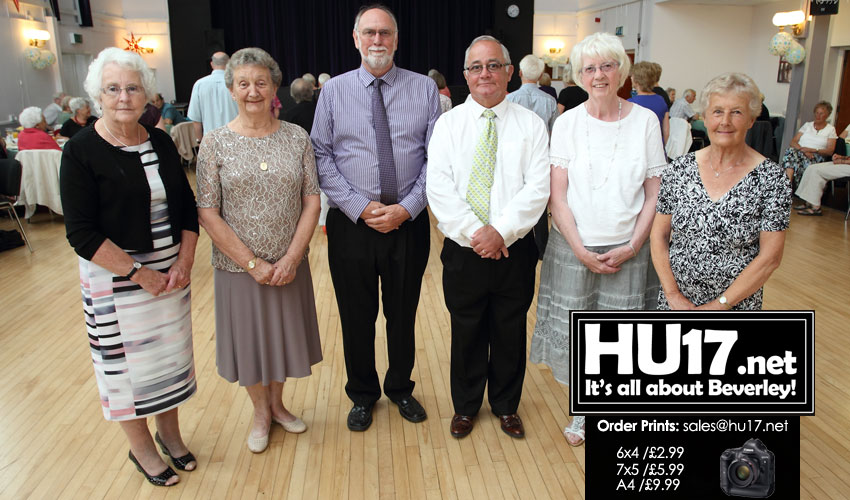 Beverley Leisure Group who host regular events at the Beverley Memorial Hall marked their 10th anniversary with a special get together.
With 150 members many of them got dressed up for a Friday afternoon where they danced and chatted while raising a glass to ten successful years.
Marion Cooper who has been a member of the group for just of 8 years explained more, she said;
"Beverley Leisure Group was founded after a meeting was called to decided the future of the Beverley Memorial Hall."
"People from the town and villages turned out in big numbers to a meeting arranged by the council who said they would not invest money into the hall if it was not being used."
"Essentially were told to use it or lose it. So three ladies formed the group and started holding regular activities at the venue like dancing, bowls and coffee mornings."
A not for profit organisation members are charged a £5 annual fee and pay a nominal amount to take part in activities, with the money being used to pay rent to the hall.
Marion added;
"We have members who travel from all around the area, one lady takes a bus from Hull to come to our coffee mornings. These are fantastic because we get to sit round tables and have a good chat."
Marion says the club is very important to the members. After she became a widow the Beverley Leisure Group proved to be a great help, she said;
"When I lost my husband a friend suggested I come down. It was a massive help to me, I managed to form new friendships and it helped me through a difficult time in my life."
"I am sure I am not the only one who feels this way about the club, I am sure many more have been helped by having such a club in Beverley."
"While most of us are retired there is no age limit. This event was special as we all got together to mark our anniversary."