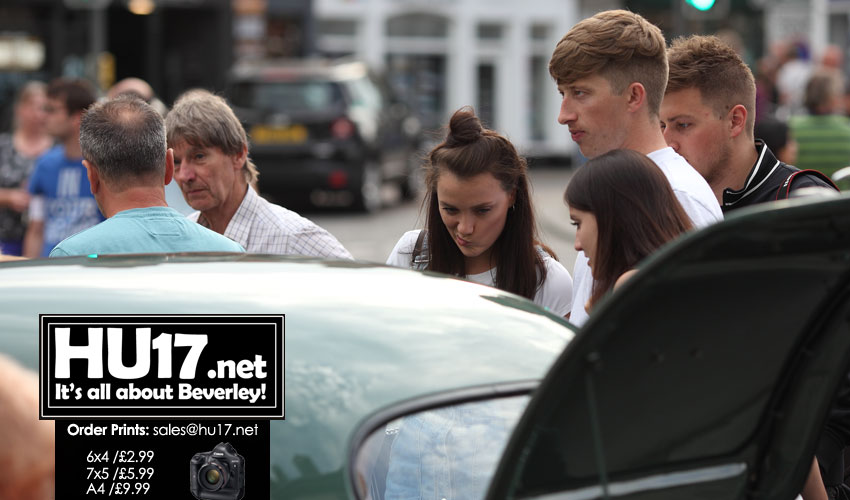 Photos from the East Yorkshire Thoroughbred Car Club who held their Midsummer Gathering in Beverley.
A nice evening saw vast crowds take in the sights as the town centre was transformed into a car show featuring range of classic cars.
One of the cars that stood out was a black Ford Escort XR3 that looked just how I remembered it on Scalextric set!
Judging by the faces of people at the event there were plenty of people who stepped back in time and saw wonderfully turned out cars from their past.