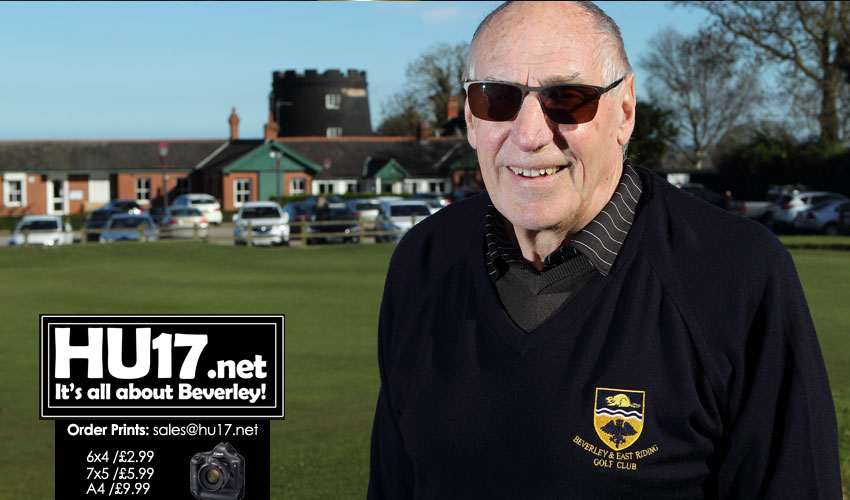 Beverley & East Riding Golf Club is launching a major drive to get local people swinging into golf.
The Westwood-based club is staging an Open Day on Sunday, July 9, where everyone is welcome and people can come and try the game for themselves.
It's all part of a campaign to make the club more involved in the local community – and to get more members of the public to take up golf, as well as letting people know just what the club can offer them.
The Open Day will be preceded by a 'Try Golf' event at the Flemingate shopping centre on Saturday, July 1, when Professional Stewart Fraser and his team will be inviting people of all ages to have a go at the game on specially-designed play equipment.
Vouchers will be handed out to attend the Open Day at the club, where a special 3-hole course is being prepared so newcomers can have a go at the real thing. There will also be putting, chipping and bunker challenges with a free buffet for those taking part.
All equipment will be provided and club members will be on hand to help anyone taking their first steps in the game. Newcomers will also be offered a trial lesson in the club's state-of-the-art indoor golf studio.
Club Captain Jeff Worrall said: "Golf might have had a reputation for being a bit of an elitist sport but that's all a thing of the past. Certainly here at Beverley we welcome people of all ages from every section of the community.
"That's why we're putting on this Open Day, to show everyone just what a great sport golf is and what an accessible and friendly club we are."
Various prizes will be on offer, as will special introductory trial membership deals.
Anyone can attend the Open Day, which will run from 1pm to 5, even if they haven't been to the Flemingate event.
As part of its commitment to the community, the club recently upgraded its bar licence so that the club is now open to all-comers which means members of the public can use the bar and dining facilities, recently taken over by Beverley couple Chrissie and Shane Tate, a former winner of the prestigious Copper Saucepan for East Riding Young Chef of the year.
And one of the club's rooms is currently being converted into a Community Resource Centre where local groups can get together and hold meetings.
Mr Worrall added: "Beverley is the oldest inland club in Yorkshire but we're not stuck in the past. The club has invested in a programme of improvements, such as our swing studio and the resource centre, which will ensure the club continues to thrive.
"However, like golf clubs all over the country, we need a steady flow of new members. Hopefully when people see what the club has to offer, they might enjoy the game and even take up one of our range of membership options."