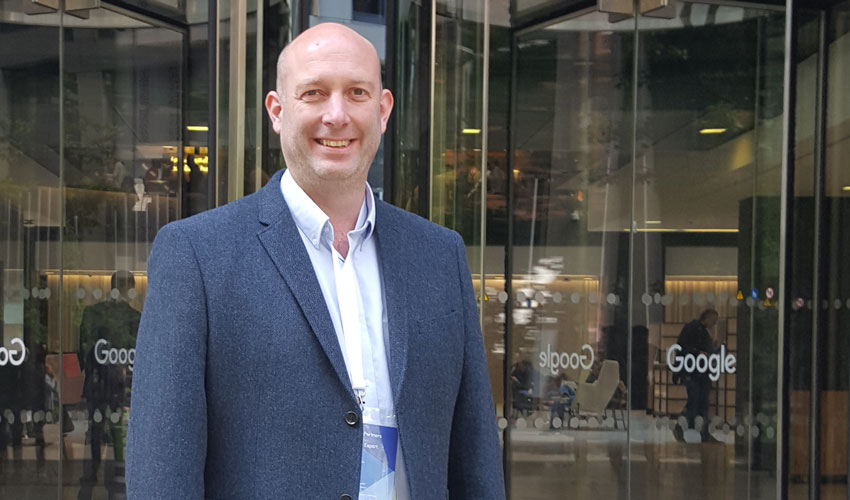 A Little Weighton based web marketing specialist is one of a handful of national agencies to be selected by internet giant Google to take part in its exclusive Elevator programme.
Getextra, the agency founded by chartered marketer Paul Smith, is the only Google Partner business in Yorkshire that has been invited by the technology behemoth to participate in its training scheme.
Elevator is an invitation only programme created to provide directors of the top 30 high-potential Google Partner agencies in the UK and Ireland with extra business strategy support.
The scheme started in America three years ago and has proved so successful that it has been rolled out globally. It aims to help agencies reach ambitious goals during a six-month programme of business coaching, training and networking events.
Mr Smith said that being chosen for the Google Elevator programme provides a unique opportunity to work directly alongside Google to grow his business.
"I have heard lots of great things about this scheme and working with Robert Craven, who runs the programme, is proving to be an invaluable experience. I've attended one business coaching group session and I'm looking forward to the business support to come which will benefit both Getextra and our clients.
"I'm very proud that our current growth has been recognised and that we have been selected from over 30,000 Google partner agencies in the UK to benefit from this top level training.
"We're always searching for ways to improve our services for clients and are looking forward to applying what we learn into new and current campaigns helping our clients to grow their businesses."
To gain the Google Partners accreditation, marketing agencies and consultants must meet required levels of spend, performance and expertise through examinations. Once an agency has gained the Google Partner status they can specialise in different aspects of AdWords. Getextra have specialist status for Search, Mobile, Display, Shopping and Analytics.
Business coach, author and digital agency speaker Robert Craven heads the UK Elevator programme which runs through to September. It follows a schedule that includes sales and marketing, finance, HR, leadership training and one to one business coaching sessions.
Mr Smith founded Getextra in 2008 having worked as a marketing manager for the University of Hull's student union. As a certified Google Partner agency, Getextra offers advanced AdWords, Analytics and advertising support and specialises in search, mobile, display and shopping advertising.