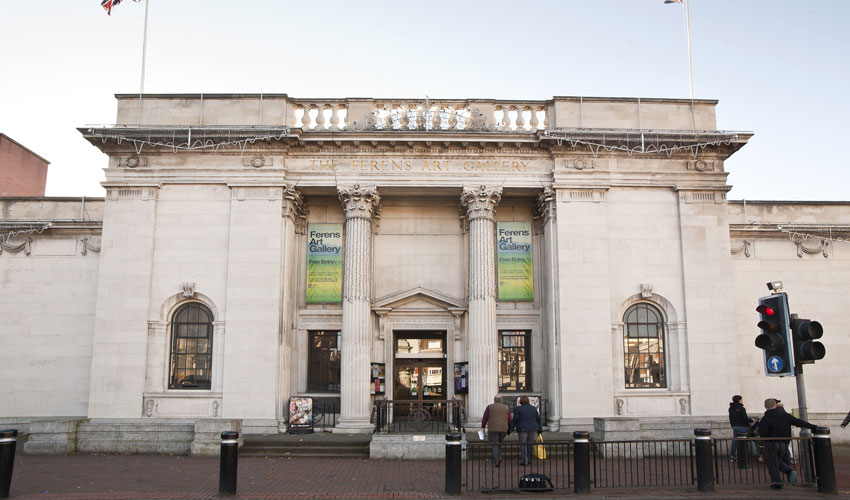 Offshore's internationally-renowned artists have created works that examine the many facets of our relationship with the sea.
The modern and contemporary art looks at a wide range of ideas: from threats to our corals to myths of sea monsters and new commissions that uncover Hull's maritime heritage.
With 23 fascinating works split across the Ferens Art Gallery and Hull Maritime Museum, the first joint exhibition at both venues will display new commissioned works by Saskia Olde Wolbers, Mariele Neudecker, Badgers of Bohemia, Kasia Molga, Martin Parr, Bik Van Der Pol, Phil Coy, John Wedgwood Clarke and Rob Mackay, Jonathan Baldock and Ian J Brown. A new essay by author China Miéville and existing works by Tacita Dean, John Smith, Adam Chodzko, Alexander Duncan, Tania Kovats, David Malone, Verena Paravel and Lucien Castaing-Taylor, Emily Richardson, Shimabuku, Zineb Sedira, Lawrence Lek.
Councillor Terry Geraghty, Portfolio Holder for Culture and Leisure and Chair of Hull Culture and Leisure Limited, said:
"Artists and scientists have come together to explore the environment and our relationships with the sea. This is the next major exhibition to open at the Maritime Museum and Ferens Art Gallery following the hugely successful Open Exhibition and Bowhead audio installation. This is a unique exhibition never been seen before in Hull and promises to offer visitors something very special."
Alice Sharp, Curator and Director of Invisible Dust, said:
"We're delighted to launch Offshore as part of the second season of Hull 2017. We have some extraordinary artworks: from Kasia Molga's latex 'skin' that changes colour as it receives coral data from the Great Barrier Reef, to Jonathan Baldock and Ian J Brown's 'Toilers of the Sea', a nautical kingdom with a ship and a giant octopus that children will love – the wide range of artworks means there's something for everyone."
One of the works included in Offshore: artists explore the sea is a new commission by Dutch artists Bik van del Pol, made directly in response to Rembrandt van Rijn's celebrated painting The Shipbuilder and his Wife (1633), which will also be on display at Ferens Art Gallery from 1 April until 28 August. This is the very first time a painting by Rembrandt has been brought to Hull.
The Offshore: artists explore the sea exhibition is on display 1 April – 28 August 2017. Entry is free.
Opening times: Monday – Saturday 10am – 5pm, Thursday 10am – 7.30pm and Sunday 11am – 4.30pm.