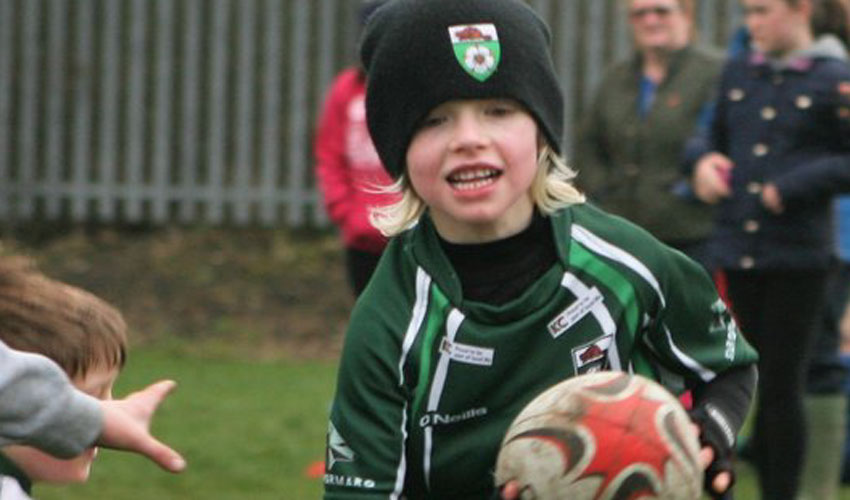 Action featuring the Beverley Beavers U8s team who hosted Hullensians, Bridlington and Beavers U7 team at Beaver Park.
On this occasion Will Turnbull of the Beverley RUFC First team came to give support and encouragement to the children which helped to keep them focused and engaged in the games.
On show there was some fantastic runs and team work. Friendships and skills are developing at great speed within the clubs youngsters.
With the enthusiasm shown week in week out by both parents and children there will be even greater things ahead.
If you are aged between 7 and 15 why not join us for the Beverley RUFC Easter Camp running from April 11th – 13th.
Learn about the game and make new friends. Contact Kate Dalton at the Club on 07852579725.