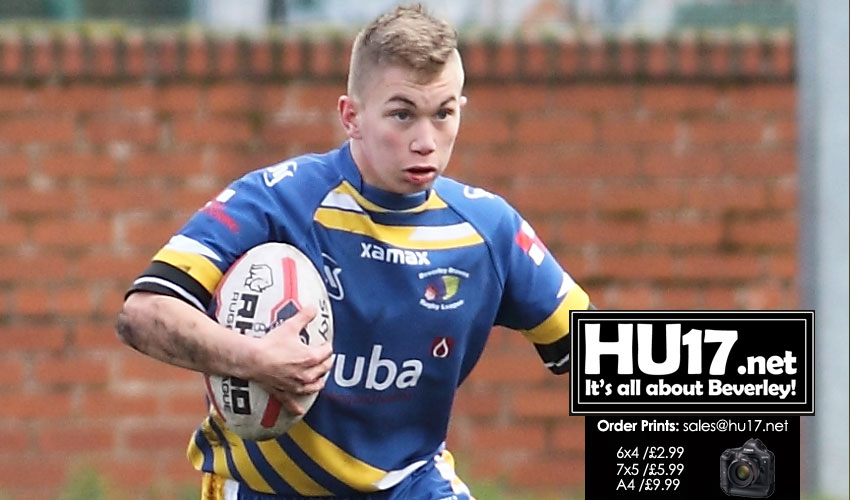 A tough morning for all involved in blue & gold – players, coaches and parents alike as the physical dominance of East Hull U15s overwhelmed the much smaller but skillful Beverley Braves side.
With some boys giving away as much as 23 months in age, the task was gargantuan from the start with the kick off delayed for over an hour not helping.
The limited substitutions available at kick off just heaping even more pressure on the young forwards who took the field.
Every carry a brave one, every tackle made a simple case of 'body on the line' the boys stuck to their task, and after an initial whirlwind when they found themselves 10 behind very early in the piece.
The Braves settled down and were led superbly by Ollie Gresswell, Jack Dixon and Alex Nuttall, who all fought for every blade of grass, soon they managed to score an excellent try through flying wingman Bryan Usher who bravely nipped in between several defenders to get on the end of a fine grubber from Joe McCabe to get his side on the board, injuring himself in the process.
Unfortunately, this was as good as the scoreboard got as it was one-way traffic from here on in despite some great efforts from Jake Glover in only his third game, hooker Shamus Blades defended well as did his replacement Charlie Gay, who also looked good on the ball whilst Gabriel Berjerano added some beef off the bench.
Beverley's star man though was full back Chris Martin who's work rate was second to none, and his efforts meant he didn't deserve to be on the losing side.
Coach Craig Collins said;
"In order to fulfill dreams, a lot of effort, determination and discipline is required first."
Final Score: East Hul; U15s 44 Beverley Braves U14s 6