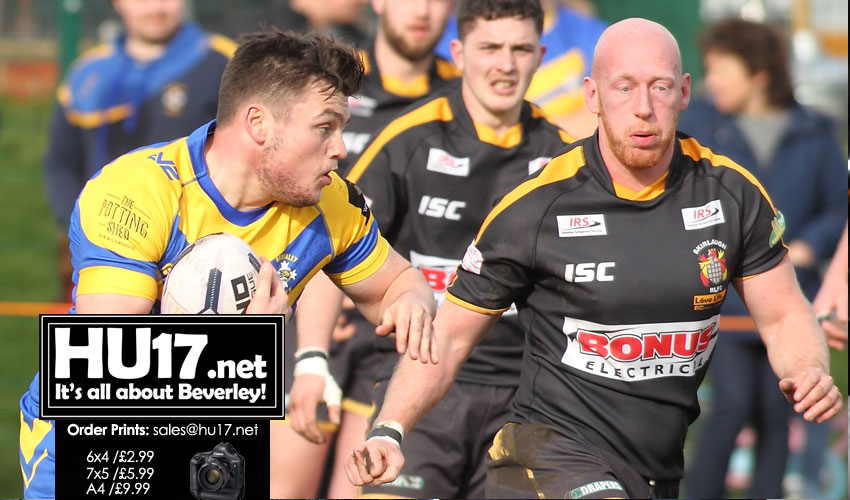 The blue and golds will take on North Hull Knights in their next group game in the Yorkshire Men's League 40/20 cup. Both sides recorded opening day victories against Division One opposition.
Beverley defeated Skirlaugh Bulls 28-0 and the Knights dispatched Heworth 36-14. Scott Taylor and Pat Howdle are expected to keep faith with the majority of last weeks 17 of which they believe the best is yet to be seen.
Speaking about their match against Skirlaugh the skipper Lewis Posikk told HU17.net;
" We was pretty poor first half and our ill discipline probably kept them in the game; after a few stern words at half time we came and put the game to bed."
"Overall we as a team were very happy with keeping them out all game and are now hoping to kick on against North Hull andmake it back to back wins."
Beverley will have to make do without last week's man of the match Billy Riby who has suffered a perforated eardrum.
Rigby is added to the absentee list that includes the suspended Steve Connolly and the injured Jack Humphries.
Kick-off is 2.30PM at the Beverley Leisure Centre for a game expected to attract a big crowd with local bragging rights are at stake.
Also, the Knights resignation from the Hull & District League has incurred their wrath and has been well documented in the Rugby League press this week.