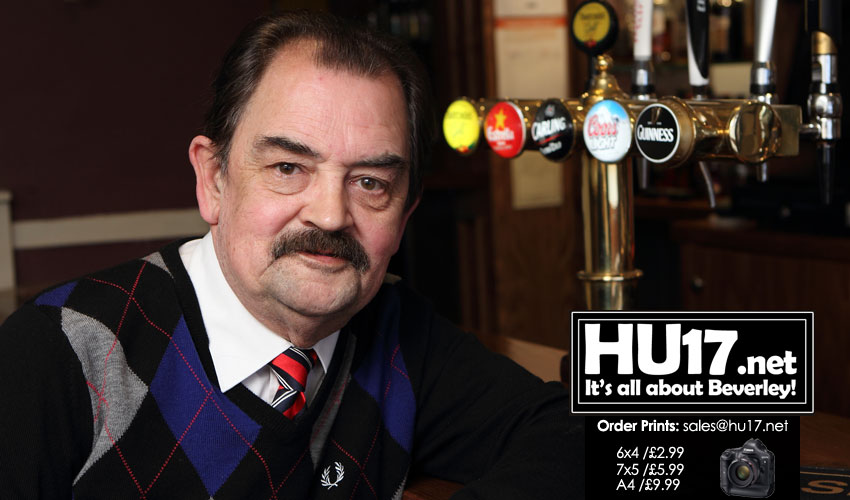 Landlord Steve Smith says he would like to thank the locals for their support over recent weeks since he took over a popular Beverley pub, The Royal Standard.
Mr. Smith has run several pubs in the local area over the years was speaking after he confirmed he had 'fully committed' to Punch Taverns.
Speaking to HU17.net Mr Smith said;
"Now I have finally signed up with Punch Taverns and hopefully are here for the duration, I would like to thank the locals for supporting me over the last several weeks, and also the staff."
"Many customer have been wondering what has been happening regarding the pub. As you know The Royal Standard was updated a couple of years ago but much remedial work had to be carried out."
"Much needed to be done to the back of house living accommodation cellar work and especially the front windows which had to replaced to conform with planning to conform with important regulations."
"Now all this work is coming to an end, and now hopefully I can put my plans into action and make my mark on this great local pub."
Mr. Smith who has been in the trade for over 30 years. After break from the industry due to personal reasons but is back and committed to making the Georgian Quarter pub a success.
Talking about his plans for the venue he said;
"Eventually I am going to introduce music in the lounge area that will feature popular sixties singers, drinks promotions and also re introduce quizzes during the week."
"Any requests on any ideas from customers who use the pub would be most helpful. I also plan to open up the pub to small private parties during the weekdays and I can accommodate with small buffets if required."
Located at North Bar Within the Royal Standard is open 7 days a week. There is seating both inside and in the court yard whiles dogs are also very welcome.