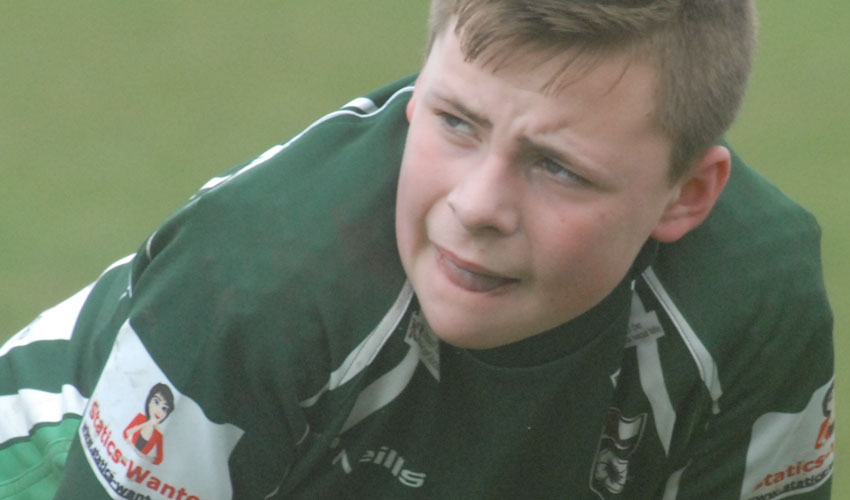 Beverley Under 14s faced a well-drilled and physical Dinnington team on Sunday in their last regular fixture before their clash with Ripon in the Yorkshire plate final next weekend.
The visitors started briskly, with two converted tries in the first ten minutes, and it wasn't until quarter of an hour into the first half before Beverley – who were missing key players in the pack and in the centres – finally began to compete, the forwards recycling the ball through several phases before Tom Barnard, running from deep, sliced through the Dinnington backs and stretched over for a well-taken try.
Beverley began to raise their game in the second half with fast line-speed and strong tackling by Sam Acaster helping to close Dinnington down, and Barnard putting in some hard tackles to contain the Dinnington attacks.
The Beverley pack was competing well at the lineout and scrum, despite being at a significant weight disadvantage, but were finding Dinnington harder to contain in open play and conceded another two converted tries through the second half.
The closing stages of the match saw some sustained pressure from Beverley which kept Dinnington pinned deep inside their own half. A rare lack of concentration from Dinnington saw successive penalties against them. Beverley seized the initiative and took the chance to spin the ball wide to the right wing for Daniel Bryans to score in the corner for a final score of 10-28.
Alex Nuttall, playing in the centres for the first time had a good game and there was another dynamic and dependable performance from Harrison Petrie, who was unlucky not to break through Dinnington's defence and cross the whitewash.
Solid performances were also given by Josh Dillon and Ben Walker – both with some good tackling and determined rucking. Coaches' player of the week went to Sam Acaster, whilst parents' player was awarded to Tom Barnard.
Beverley went away from the game with a list of areas to work on ahead of next week's final, but also knowing that, with one more step-up in commitment and effort, they should be able to recapture their best form.
Final Score : Beverley RUFC 10 Dinnington 28