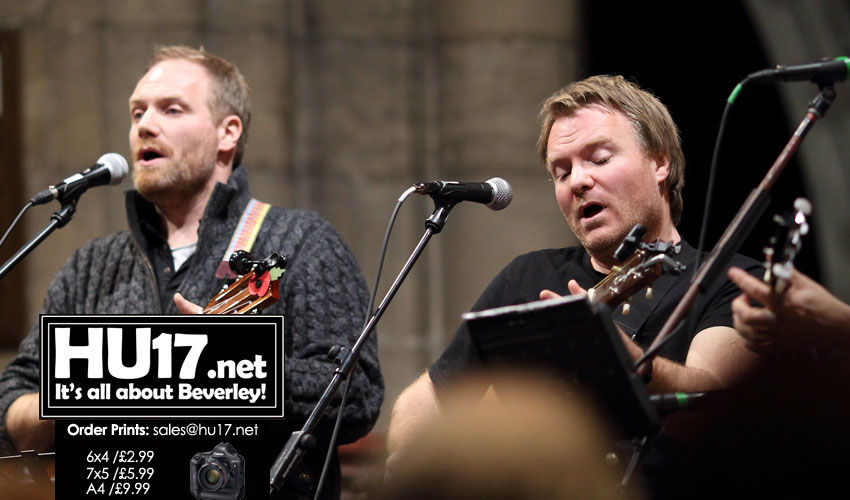 This Saturday will see The Sun Inn host an evening of music featuring a number of local acts as they look to raise money for a worthwhile cause.
A Musical Evening which takes place from 7.30PM will feature four local musical acts, Greg Jones, a blue pianist, The Smugglers, a Folk Band, The Assembly Line Ukulele Band and Vocal Group, Answers on a Postcard.
Lynne Peterson organised the event as members of group she is part of are fighting cancer and wanted to do something to support the charity.
Fellow musicians have been quick to support her night stepping forward to perform on what promises to be a highly entertaining night of music.
Kate Collier, manager of the Cancer Research UK shop in Beverley said;
"We need more people like Lyne to set up fund raising events like this. Everyone here at Cancer Research in Beverley are extremely grateful to her for setting up this Musical Evening."
"it is amazing that Lynne has gone to all this effort of her own back to raise money for the charity, she is fantastic."
"No matter how big or small, everything that people raise plays a vital role in helping fight cancer looking towards the day there are no cancers at all."
"While treatments are getting better we need to keep fighting one way or another as it is a disease that touches everybody in all walks of life."
"I would like to thank them all very much on behalf of Cancer Research UK and on behalf of the volunteers here for the effort they are going to raise these vital funds."
"Having just come back from overseas I will sadly not be able to make the night though I hope everyone will have a fantastic evening listening to the wonderful sounds created by the musicians."
World Cancer Day took place at the start of February and the month has seen many fund raising efforts take place throughout the world.
Entry to the night is through donation, local businesses in Beverley have also supported the event by donating gifts for the prize draw.