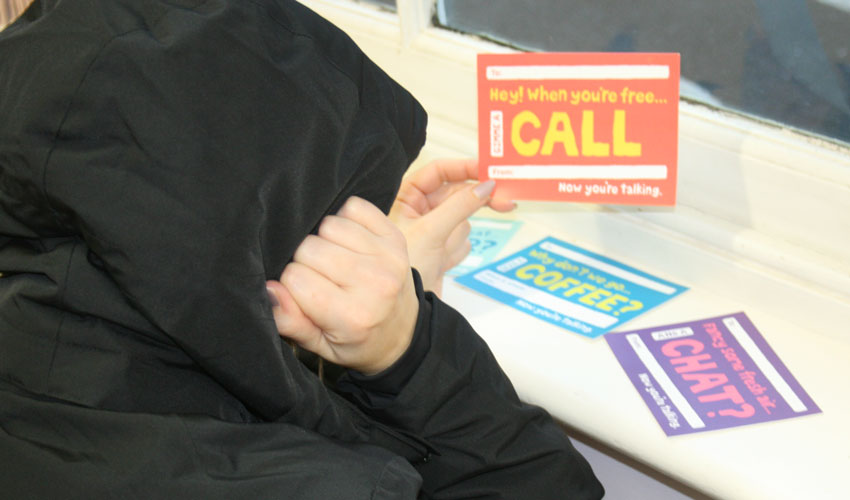 With one in four of us experiencing a mental health problem in any given year, it's important to address the ongoing issue by talking and spreading the message that talking about it doesn't have to be difficult.
Time to Talk Day takes place on Thursday, 2 February and encourages the nation to get talking about mental health.
Having a conversation with someone, whether it is face-to-face, via text or through posting on social media, can change lives.
It has been found that many people suffer with mental health problems but are too afraid to talk about how they feel. Being open about mental health, and being ready to listen to someone who thinks they may be suffering from a mental health problem, can make a positive difference to someone's life.
Connecting with people around you is one of five things that can also help to boost mental wellbeing:
Connect – Connect with the people around you: your family, friends, colleagues and neighbours. Spend time developing these relationships.

Be active – Take a walk, go cycling or play a game of football. Find an activity that you enjoy and make it a part of your life.

Keep learning – Learning new skills can give you a sense of achievement and a new confidence.

Give to others – Even the smallest act can count whether it's a smile, a thank you or a kind word. Larger acts, such as volunteering at your local community centre, can improve your mental wellbeing and help you build new social networks.

Be mindful – Be more aware of the present moment, including your thoughts and feelings, your body and the world around you.
Sharon Watts, public health lead at East Riding of Yorkshire Council, said: "Connecting with people and talking about how you feel is important for every one of us.
"Talking helps you stay healthy and helps stop your problems getting on top of you.
"Talk to someone you can trust and seek help if you start to experience problems".
For more information visit www.time-to-change.org.uk/timetotalkday