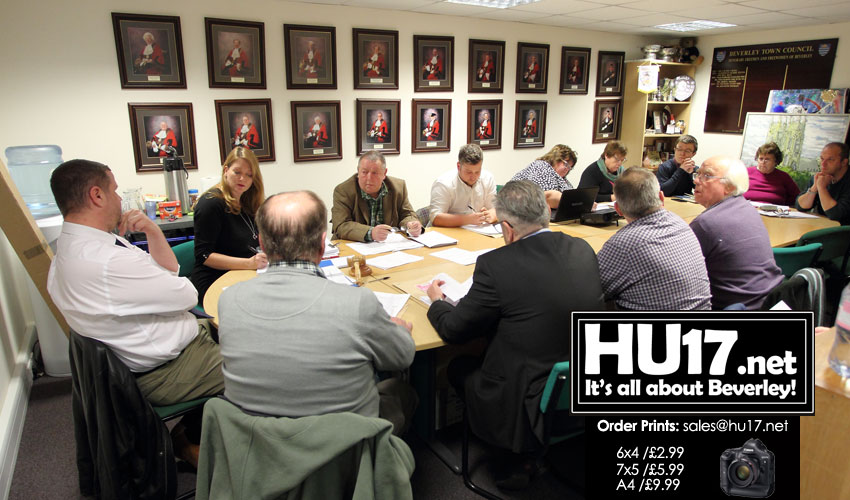 Beverley Town Council have voted in favour of calling for disgraced Councillor Dominic Peacock to resign, however not all were keen to see their colleague go.
Cllr Peacock hit the headlines following comments he made on a social media page in reference to memorial fund set up for MP Jo Cox's family.
The MP for Batley and Spen was assassinated by a right wing extremist Thomas Mair who declared her murder was for Britain stabbing her 15 times and shooting her three times.
Despite posting on social media that he had 'Donated the steam off his p*ss' Cllr Peacock has remained in office as fully paid councillor with both Beverley Town Council and East Riding of Yorkshire Council.
Today ahead of the vote Cllr Bryan Pearson said he would not be voting for him to resign though also made it very clear he did not condone what his colleague had said.
Cllr Pearson said;
"I am not going to vote for this. Let me get this very clear from the off, that I do not condone what Dominic said, and I have a great deal of regard for the family of Jo Cox and the man who done this deserves to hang from the lamppost in Batley and Spen."
"But at the end of the Day Dominic has apologised profusely on more than one occasion, he knows he should never have said it."
"This man has lost his place in the council group, he lost his place in the conservative party he's lost his chair of the committee and he's been got at left right and centre and I think in many ways rightly so."
"But I think the time has come for some repair work, he knows full well what he said was wrong and I do not think anyone is more regretful than Dominic. So I can't support the motion."
"When I look around me as to what is happening in other political parties I see all sorts of things happening and if we call upon some of these people I have listed here to resign from their positions as MPs and the leader of the Labour Party then I would go alone with it but these people are still outside making absolutely awful comments about different people I feel an air anti Semitism running through other political parties."
"I have great sympathy with the motion but the only people who can, if you like decide the fate of Dominic Peacock are the people of Minster and Woodmansey."
His comments caused outrage from some members of the council including Cllr Paul McGrath who said while he respected Cllr Pearson's right not vote his comments were deplorable.
Cllr Ben Cooper who was in Westminster when the MP was assassinated said it was knife through the heart of her friends and they remain astounded that nothing has happened with Cllr Peacock.
There was more strong words, Cllr Tom Astell who said the comments made round the table were absolutely disgusting and that he was ashamed to share a table with people who can make such comments.
Cllr Dominic Peacock, Cllr David Elvidge and Cllr Geoff Cooper were all missing from the meeting.