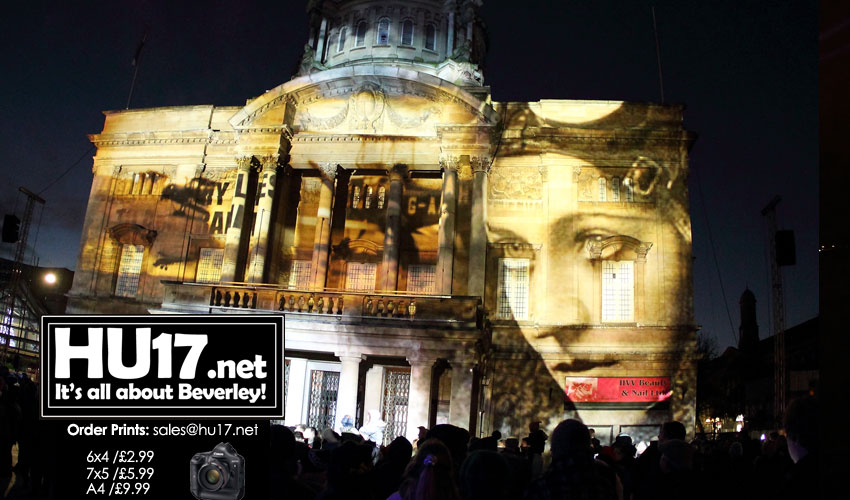 Hull UK City of Culture 2017 was officially launched with bang witnessed by thousands of people who were treated to fire work display.
Made in Hull saw many of the Hull's landmarks turned into works of art with the cultural history of the City being projected onto them, with shop units housing some very creative installations.
Hayley Uzzell, Salon Manager and Salon ID who attended the launch said it made her feel proud to come from the area, commenting on the night she said;
"The fireworks at City of Culture exceeded all my expectations. It made me proud to be from the area. There was a genuine feeling of unity in the City and excitement everywhere."
"Take a bow Hull you should be immensely proud."
Locally here in Beverley events will be held in conjunction with Hull UK City of Culture 2017 including 52nd Wildlife Photographer of the Year exhibition.
On loan from the Natural History Museum the exhibition comes to the Treasure House from 11 February to 22 April and with many other cultural based events also scheduled to take place.
For now people still have a few days to enjoy the Made in Hull exhibition that will run daily from 4PM until the 7 January and is certainly worth the effort to going see.
Hull UK City of Culture 2017 is a 365 day programme of cultural events and creativity inspired by the city and told to the world.
Hull secured the title of UK City of Culture 2017 in November 2013. It is only the second city to hold the title and the first in England.
Divided into four seasons, this nationally significant event draws on the distinctive spirit of the city and the artists, writers, directors, musicians, revolutionaries and thinkers that have made such a significant contribution to the development of art and ideas.