Beverley Town Reserves suffered a big loss as they went to league leaders the table Wawne United 7 -0 on Saturday in was a miserable day for Town's second string.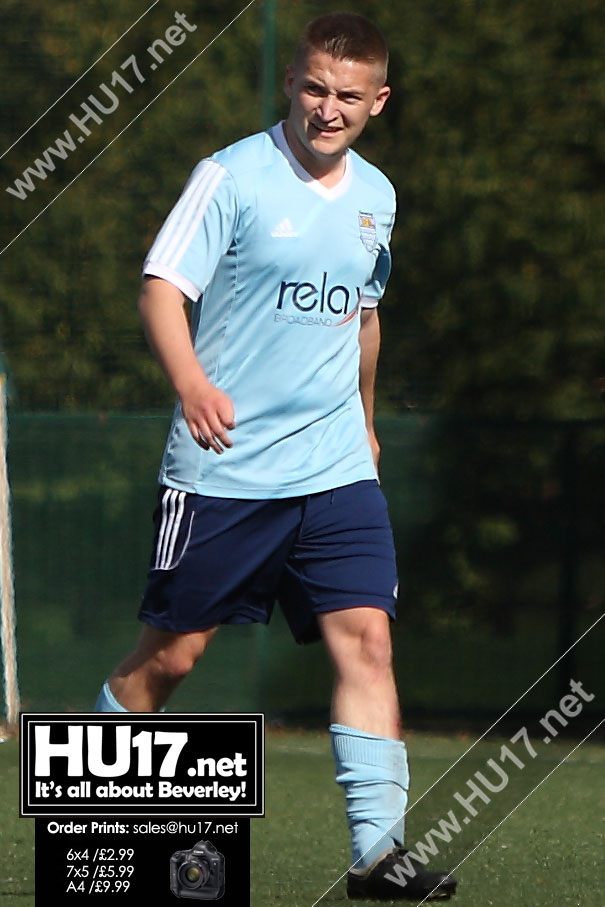 The match was always going to be a tough game for Beverley as Wawne, who won Humber Premier League last season, have big in fine form in recent weeks winning their last four league games.
Wawne took the lead after inside 15 minutes due to sloppy play from Beverley. Just five minutes later and after a quick free kick, it was 2-0. Beverley struggled to string together 3 passes in the first half and went into the break 4-0 down.
Town came out for the second half and upped their efforts but after a few chances missed from Stew Scott and the out of sorts Alex Stark, it was clear town were not going to pull it back.
Due to sloppy goalkeeping and poor tracking of their runners- town ended the game 7-0 down.
Speaking after the match Scott said;
"We deserved to lose 7-0 today. We didn't turn up and Wawne did. We didn't work well as a team at all."
"I thought Will Harrison was the only player in our team to have an anywhere near average performance, the rest of us sadly didn't and I think the lads will all admit to having a poor game."
"All we have to do now is bounce back next week as I know we can. We have a good set of lads and we need to take our off the pitch morale into a game."
"Fair play to Wawne they dominated for nearly the whole game. There's a reason they are top of the league."
Beverley Town Reserves to action next weekend when they travel to travel North Cave next week who are currently tenth in the East Riding County League.
Final Score: Wawne United 7 Beverley Town Reserves 0