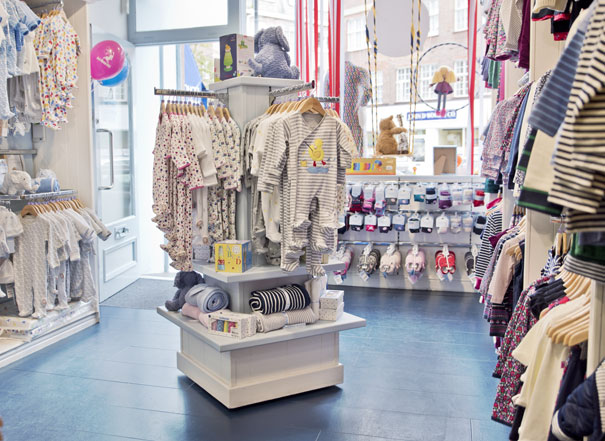 JoJo Maman Bébé, the UK's leading mother and baby boutique brand, will open a gorgeous new store at 57 Toll Gavel, Beverley, Yorkshire on Saturday 3rd December.
The stores two floors will stock the full range of quirky and imaginative baby and children's collections, a complete maternity collection plus nursery products, gifts and toys.
There will be lots of exciting activity to celebrate the opening of the new shop, JoJo will be giving away goody bags to the first 100 customers who spend in store on the day and will also be giving away hop-a-long bunny balloons throughout the opening weekend.
Loyal local mail order customers of this multi-channel brand have been campaigning for a JoJo store in the area. Finally, after searching for the ideal location, JoJo is set to become a destination shop for parents and grandparents from across the area, as well as the place to go for gorgeous new baby gifts. Laura Tenison, Founder and MD of JoJo adds "Beverley has long been on our agenda after receiving lots of emails from young families wanting us to open, but finding the right location took time."
The good news is already gathering momentum via social networking channels. Laura explains "Our multi-channel retail strategy also helps other independent businesses in the area, even if they are of a competitive nature. Just before opening, we will email local customers and incentivise them to visit the town and our store. They are likely to spend time with neighbouring retailers and cafés as well as our new store, so it's a win-win situation for all of us."
JoJo was launched 24 years ago as a specialist maternity and baby store from a tiny kitchen-table business with the stock held in a shed belonging to Laura's parents in Wales. The company has grown organically and now has over 77 stores as well as trade sales to 50 countries. Despite this phenomenal growth, JoJo continues to operate with small company values and places a huge emphasis on great quality, fantastic customer service, environmental sustainability and loyalty to all involved.