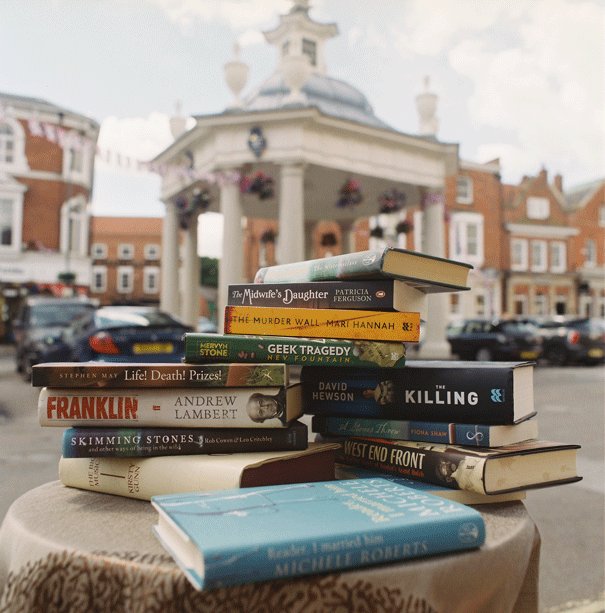 There's plenty of room for debate at this year's Lit Up festival. For the first time Beverley Literature Festival and Bridlington Poetry Festival have come together to create Lit Up – a programme of lively and thought-provoking events involving contemporary poetry, fiction, history, performance, film and much more.
Scientist and broadcaster, Lord Robert Winston kicks things off on Wednesday 5 October with the first of two 'secular sermons' at Beverley Minster.
Best-known for his work in reproductive health, Lord Robert joins the festival to talk about the ethics of human modification and where it all stops – or not.
A spirited debater of the ethics of modern science, he'll be asking questions about the potential darker side of human sequencing – if indeed there is one – and what the future might hold.
Novelist and journalist, Will Self will be joining Lit Up to deliver his specially-commissioned 'sermon' on Saturday 8 October.
Never one to shy away from controversy, you can expect Self's distinctive prose to challenge more than a few difficult subjects as the evening unfolds.
Will Self will also be in conversation with former Front Row host and culture specialist, Mark Lawson, who currently occupies a controversial position within the media. Mark will be appearing at Toll Gavel Church earlier that day to discuss his book The Allegations.
Detailing an all-too familiar modern nightmare, this satire captures a dark underbelly of contemporary prealleging culture and what can happen to those on the other end of it. A book of fiction that, on a wider level, can be said to mirror Lawson's own reality.
Poet Hollie McNish has been slowly rising to prominence on the UK poetry scene, attracting rave reviews from her appearances in literature festivals and spoken word events.
As part of Bridlington Poetry Festival this year, she'll be talking frankly about her new book Nobody Told Me and performing a selection of her work at Sewerby Hall on Friday 14 October.
Not for the faint-hearted, expect strong language, candid chat and an emotional rollercoaster as she looks back on her life, blending storytelling and poetry based on her personal diaries.
If it's slightly more inward-facing questions you're asking, The School of Life might just have some answers. We place huge importance on success, high level function, effectiveness and alertness in today's competitive society – but in a world where it's almost impossible to be idle, can we really find meaning in being bored? Academic, journalist and cultural historian Eva Hoffman will be helping us find out on Sunday October 16 as she discusses How To Be Bored.
Joining her is relationship psychologist Susan Quillam to explore more of life's complexities – in this case, How to Choose a Life Partner. Drawing on rich cultural material, psychology and her background in relationship therapy, Susan presents partner choice as a self-development journey, driving us to learn more about ourselves, about other people, about life and the way we want to live.
The finale of the festival brings former Archbishop of Canterbury's Special Envoy, Terry Waite, to Beverley Minster on Saturday 22 October.
Caught in an intense media glare when he was captured after travelling to Lebanon to negotiate the release of Western hostages, Terry's actions as Special Envoy were considered controversial by some and he was finally freed after 1,763 days – five long years – in mainly solitary confinement.
On this celebration of 25 years since his release, he'll be reflecting on his remarkable life and bringing the story up to date.
Full programme details are available at www.litup.org. Tickets can be purchased through the website, by phone on 01482 392699 or in person at Beverley Library.