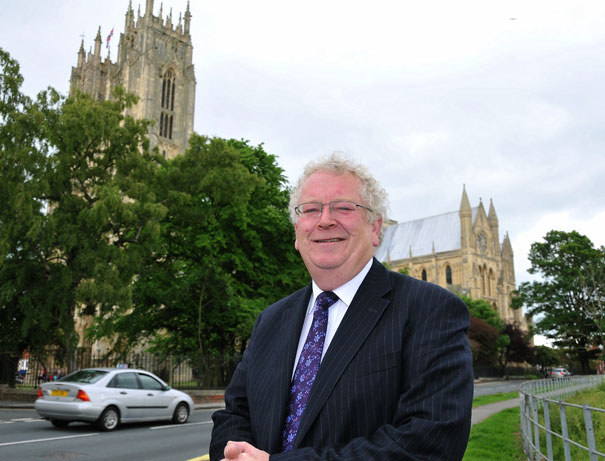 Councillors in Beverley received a total of £143,312.11 in payments from East Riding of Yorkshire Council for the 2015/2016 financial year.
In the report into payments it showed of the nine ward councillors Cllr Stephen Parnaby OBE was the biggest earner pocketing total of £46,611.35 in last financial year, largely down to his role as leader of the council.
Every East Riding of Yorkshire Councillor received a basic allowance of £11,056 PA with a further 'Special Allowance' being paid to members who have to spend more time and effort in their roles than other members.
Cllr Kerri Harold, Minster and Woodmansey and Phyllis Pollard Beverley Rural are joint second in the list as they were both paid £20,584.17 while Cllr David Elvidge, Minster and Woodmansey is in third with £19,302.39 for 2015 / 2016.
Compared by ward, Councillors who were top of the list for payments were in the Beverley Rural with a total of £78,251.52 paid while councillors in St Mary's Ward were paid the least.
Of the nine councillors only Bradley Birmingham did not receive any additional allowances outside of his basic payment.
Payments Received Per Councillor in Beverley For 2015/2016
Stephen Parnaby – Conservative Party – £46,611.35
Kerri Harold – Conservative Party – £20,584.17
Phyllis Pollard – Conservative Party – £20,584.17
David Elvidge – Conservative Party – £19,302.39
Bryan Pearson – Conservative Party – £15,123.76
Irene Charis – Conservative Party – £14,628.97
Elaine Aird – Conservative Party – £14,432.02
Dominic Peacock – Independent – £14,148.28
Bradley Birmingham – Conservative Party – £11,056
While further claims can be made for expenses and travel the figures quoted here have not taken those claims into consideration.
Of all the councillors who represent Beverley only four councillors put in a claim for travel allowance totalling £4,396.12 between them.
Leader of the council Stephen Parnaby was again top of the list with £2,458.29 while Phyllis Pollard claimed £1,273.16 in travel allowances.
Councillors elected to the East Riding of Yorkshire Council receive less in basic allowance when compared to their colleagues in Hull who are paid £12,608.04 around 14pc more.