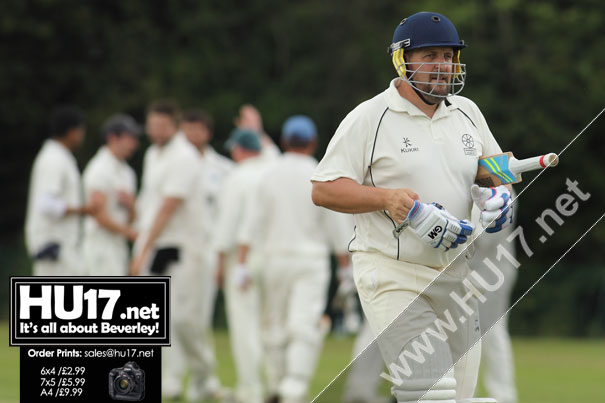 Beverley Town Cricket Club enjoyed a victory  over their local rivals as their fourth team beat Walkington by five wickets at the Norwood Recreation Ground.
Having won the toss a make shift Beverley side that featured both Ray Teal and Neil Goforth made light work of Walkington dismissing them inside 37 overs for just 13 runs.
Beverley required just 32 overs to knock off the required runs as Teal top scored with an unbeaten 56 as the home secured all 30 points.
Beverley Town IV beat Walkington by 5 wickets
Beverley Town IV:
Ray Teal 56*, Richard Thompson 31
Charlie Bough 3-44, Bradley Benyon 3-12
Walkington:
Antony Andrews 46
Jonty Cook 3-19