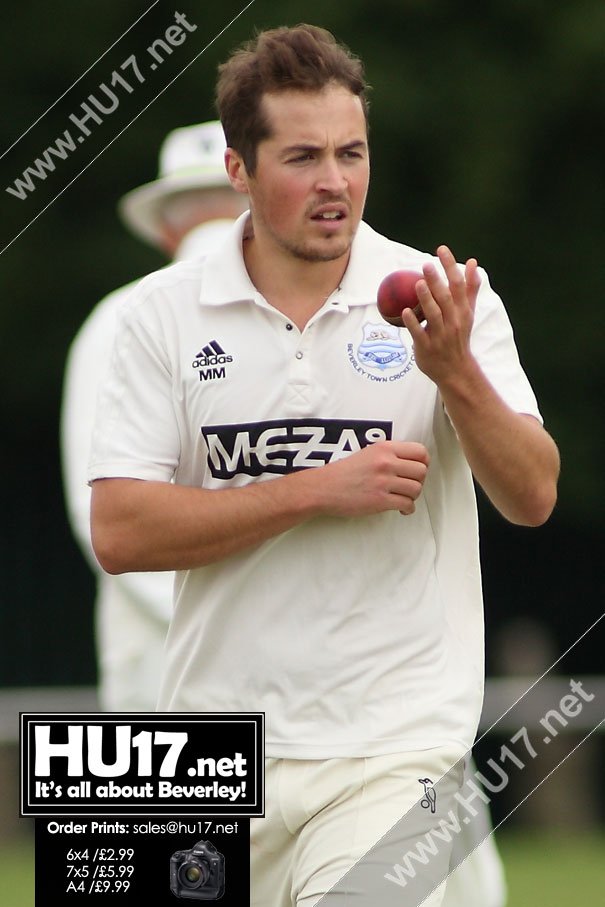 Beverley Town Cricket Club secured all 30 points as Matthew Mud blasted through visitors Pickering to claim a six wicket win at the Norwood Recreation Ground.
Pickering won the toss and elected to bat first setting Beverley a target of 155 the highlight being Beverley's Mudd who claimed five wicket haul as he gave the Pickering side a torrid time on a flat pitch.
With the weather closing in Beverley set about chasing down the targert. Will Parker (59) and the skipper Anthony Spence (49) both amoung the runs.
However any hopes of a muchg needed win were almost dashed when play was stopped due to rain.
A break in the weather saw Beverley resume their innings and David Whitelock(15) soon knocked off the runs needed to secure the six wicket win.
Next weekend Bevelrey will head to York as they look to carry on their winning form against York.
Final Score
Beverley Town beat Pickering by 6 wickets
Beverley Town Cricket Club:
Will Parker 59, Anthony Spence 46
Matthew Mudd 5-32
Pickering:
Ryan Boyes 26, Isaac Christopher 29, Kieran Bowes 32