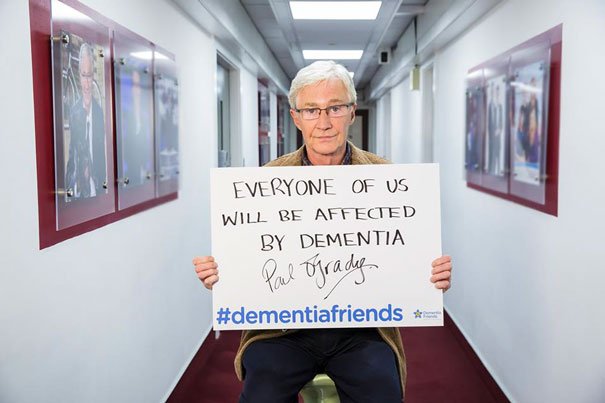 With an estimated 5,500 people living with dementia in the East Riding today residents are being encouraged to find out more about the condition and become 'Dementia Friends'.
To coincide with Dementia Awareness Week (15-21 May) a series of Dementia Friends sessions are to be held at East Riding Leisure Beverley, Flemingate, in Beverley on Sunday 15 May and Sunday 22 May, 11.35am-12.20pm.
Dementia Friends sessions are run by volunteer Dementia Friends Champions, who are trained and supported by the Alzheimer's Society, and provide information about dementia and the small things people can do to help people live well with dementia.
Councillor Richard Harrap, council portfolio holder for adult and carer services, said: "As a local authority we are proud to be supporting the Alzheimer's Society in offering Dementia Friends sessions.
"The sessions are a great way to find out more about dementia which affects over 5,000 people living in the East Riding.
"With this figure set to rise to around 9,100 by 2030 it is more important than ever before that we all play our part in helping to build dementia friendly communities for the future."
The free information sessions are for anyone over the age of 14.
No previous experience or knowledge of dementia is required but participants need to want to know a little bit more about what it is like living with dementia and to turn that understanding into action which could make a real difference to somebody's life.
To find out more about Dementia and Dementia Awareness Week visit www.alzheimers.org.uk