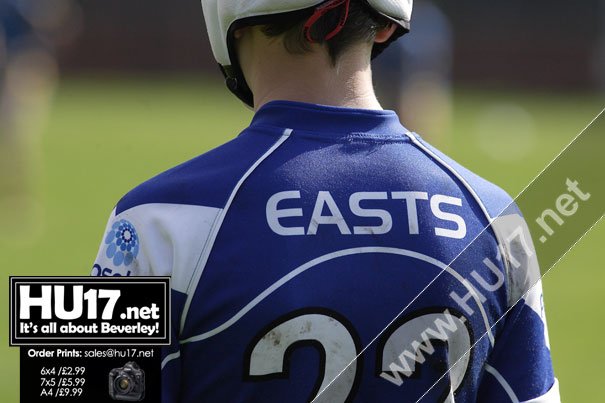 Beverley Braves were blown away in the first half of this predominantly one-sided affair against East Hull with some lacklustre defence and not so smart rugby league.
In another game they surely could have won and won easily with the talent in the ranks, but it wasn'
t to be.
They started well enough and were given plenty of room to work in but just couldn't turn any pressure into points and were soon behind by two tries.
Captain Josh Hamlyn, thought, like everyone else that he had clawed one back when he grounded the ball over the line but the referee, not for the last time chose to see things differently.
Things went from bad to worse for the rest of the game, the Braves conceding some very soft and preventable tries to the opposition until they rallied in the dying minutes of the game with tries from Chris Martin and Joel McKenna, both converted by Tom Nuttall.
Overall, however, it was a morning to reflect upon, learn from and then forget as quickly as possible in order to move on. Plenty of more rugby league left to play.
Although disappointing, Chris Martin, Gabriel Bejarano, Shamus Blades and Josh Hamlyn had a real dig and deserve to be applauded for their efforts.
Coach Craig Collins huffed afterwards, "We must accept disappointment but never lose hope."
Final Score: East Hull 32 Beverley Braves 12