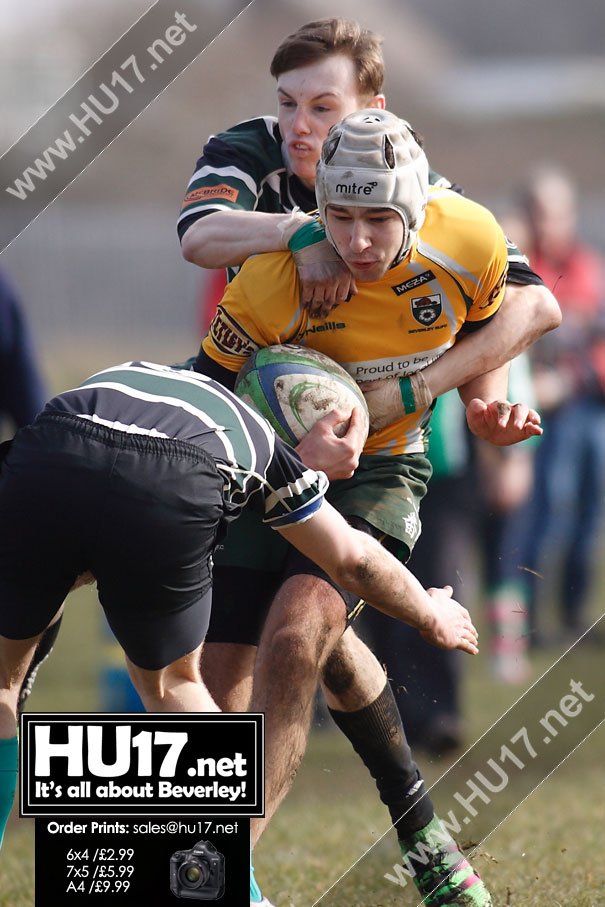 Beverley RUFC Colts are champions after they beat Scunthorpe by a single point at Beaver Park.
On a pitch that was heavy under foot Beverley dominated territory along with possession and fully deserved the win against a battling Scunthorpe side.
Beverley took an early lead in the match through Chris Chapman though Scunthorpe got back on level terms soon after and added the conversion to take the lead.
Conor Eagan got Beverley back ahead in the second half following some fine combination play between the forwards and the backs allowed him to score.
Beverley extended that lead further after some continued pressure saw Luke Hazell finally breach the line, their advantage was increased further thanks to a successful conversion.
Scunthorpe continued to battle adding a late converted try in the final play of the game.
Speaking after the match Beverley's manager Phil Rann said;
"I would like to thank to Paul Spry from Scunthorpe for generously giving the lads a bottle of champagne. They played very well and deserved their second spot."
"I have reserved the final thanks from myself and would like to say that it has been a pleasure and I am so proud of the lads for securing the league with one game in hand."
Despite his joy at winning the Championship Rann was quick to point out there is still more to play for, he said;
"However it is not over yet. We now face Old Brods at home in the semi-final of the Yorkshire cup at home next Sunday, KO 1PM."
"I would ask for one more big push from the lads and as much support as possible to try to secure a spot in the final."
Final Score: Beverley RUFC Colts 15 Scunthorpe 14