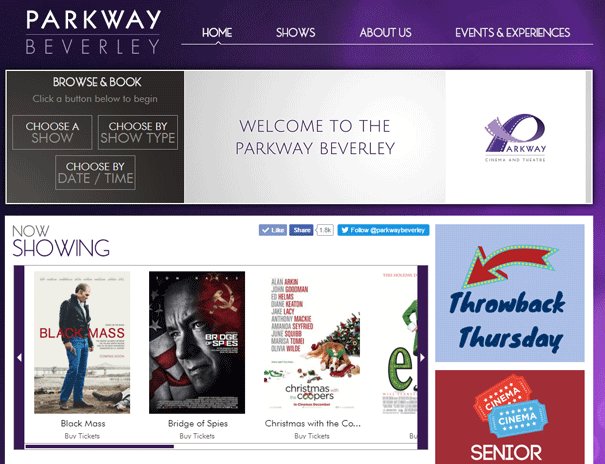 Parkway Cinema is the latest attraction to open in the town as part of the Flemingate development.
The multi-million pound leisure complex that recently opened ahead of Christmas is slowly starting to take shape. However, the arrival of the cinema is certainly to be welcomed by young people in the town.
One young student stated;
"I am glad that there is now something to do in Beverley, and I don't have to travel to Hull for something to do or to go to the cinema."
"With the cinema being so close by it saves me money on transport also."
Unlike the cinemas in Hull it will bring more than just feature films to the town but also offer a wider range of shows and live concerts at the venue.
Officially open Friday 18th December, some lucky people have already had a sneak preview before the opening of the new cinema following a soft opening evening.
Operated by a small business this is their fourth cinema within the company's portfolio and is without question fully welcomed and supported by the people here in Beverley.
Some rumours that circulated said that there had been some construction issues, which have delayed the opening of the cinema.
One resident reported on social media that whilst at the open day, there was no sign of subsidence or a sinking feeling when you watch the film.
In fact, there has been a very positive response to their soft opening event with comments saying that the cinema itself looks like a wonderful environment to go and enjoy a film.
With the new Star Wars, film launched this week in UK cinemas, personally I'm rather hopeful that the first film I ever watch in Beverley will be an all-time cult classic a favourite of mine, Star Wars.
Let's hope the cinema will be a great success as finally the Flemingate development can add some value to a community by actually bringing something new to the town.
By Jess Warsap