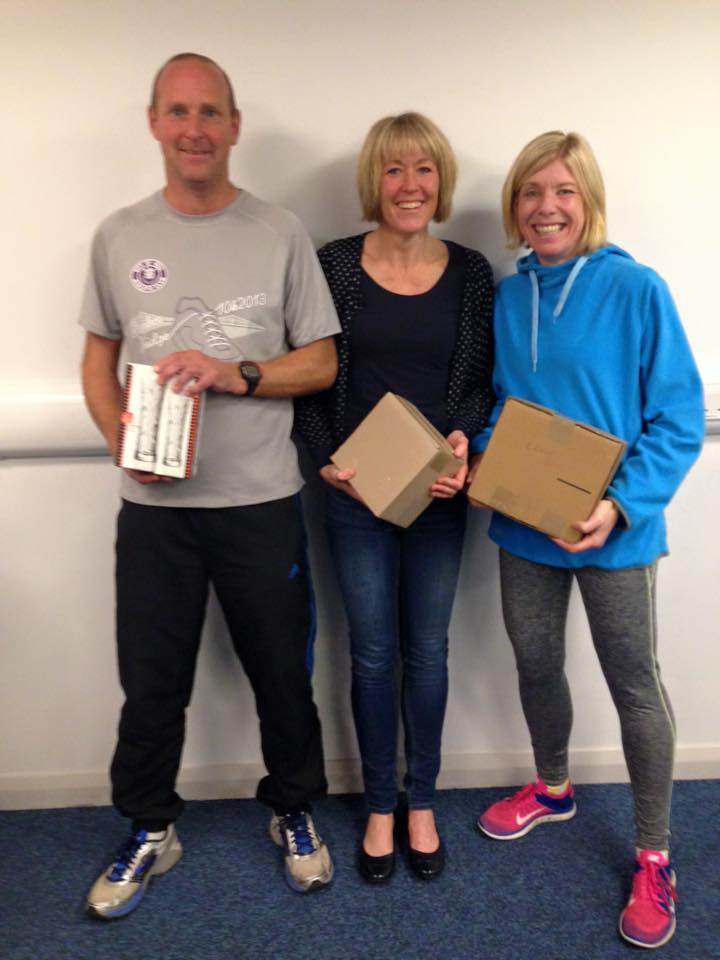 Glorious sunshine greeted the runners of Sunday's Haltemprice 10k and Beverley AC had a great day, scooping 4 prizes in the age categories.
Haltemprice is a brilliant event hosted by City of Hull AC and the course is a challenging one, starting at Kirkella School, the course takes you uphill at the Leisure Centre roundabout to Swanland for a circuit of the pond, before returning downhill through Kirkella to base, with plenty of undulations along the way to test runners out.
Darren Edge was 7th overall and 1st in the MV50 category in 38:01. Sam Allen's amazing form saw her finish 1st in the FV40s in 46:13. Zoe Dale has returned to running after a back injury that threatened to end her running days and was delighted to come 2nd to Sam in the FV40s in 46:53. Andy Johnson is always there or thereabouts for the prizes and took 3rd in the MV 45s in 42:21.
Ed Lisney has been getting faster by the month at all distances after some intense running and cycling training and was 2nd Beverley runner home, 20th place overall in 39:40. This was a PB and his first time under 40 minutes. He said: " I'm absolutely gobsmacked with my achievements this year. Sub 3.30 at The York marathon, sub 1 hour 30 minutes at the Brid Half last week, sub 40 minute 10k today!" Rob Gray, another rapid improver, was a second behind coming 21st and Curtis Arnott was the first of 4 of the Arnott family to run, in 41:53.
Away from Haltemprice, Steve Ogden took his annual trip to the Wistow 10k. He is getting back to his best after injury and narrowly missed out on a PB 51:50.
Haltemprice 10 Beverley AC times:
Darren Edge 38:01, Ed Lisney 39:40, Rob Gray 39:41, Curtis Arnott 41:53, Andy Johnson 42:21, Matthew Horrocks 43:04, Sam Allen 46:13, Kelvin Arnott 46:31, Becs Burge 46:49, Zoe Dale 46:53, Daniel Hammond 48:03, Steve Dale 48:28, Christine Whitehouse 59:42, Penny Booth 61:28, Kay Farrow 62:48, Cat Williamson 63:13, Ivor Roberts 64:32, Sarah Tock 65:12, Dayna Arnott 65:35, John Boardley 67:17