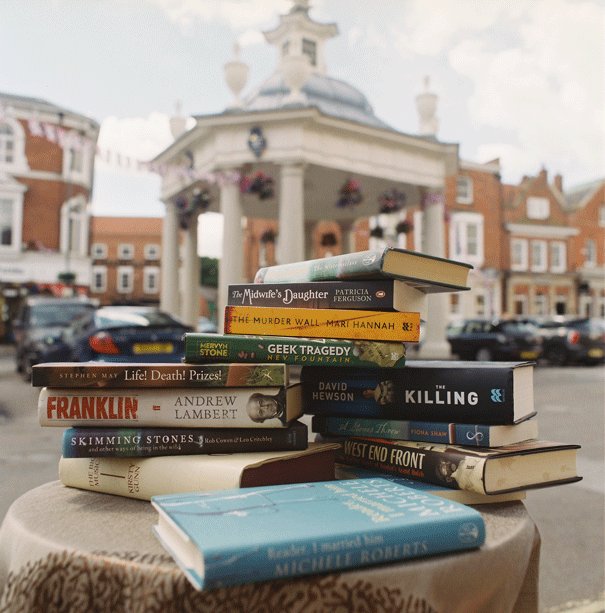 Organisers are delighted with the success of this year's Beverley Literature Festival, with thousands flocking to the town to see a wealth of authors, performers and presenters over its ten days of events.
Highlights of the festival included eminent historian and journalist David Starkey at Beverley Minster; legendary actor, raconteur and adventurer Brian Blessed at the East Riding Theatre; and a wealth of workshops, children's performance and lively discussion as the festival took up residence at the newly restored theatre in Beverley.
Dorcas Taylor, Festival Director, said :
"It couldn't have gone better! We're delighted to work with the ERT for the first time this year, and it proved to be a fantastic venue for us.
'We're blessed with wonderful audiences who really appreciate the authors and performers we bring to the town, and this year's programme was one of the most diverse yet – from stand-up performers and parkour, to literary agents and Jane Austen, we aim to offer something for everyone."
Dorcas continued :
"We were also delighted to offer a broad range of workshops this year; it's important to us to give people the opportunity of working with authors on an almost one-to-one basis, as well as bringing high quality literature events to the East Riding."
Children's Festival Coordinator, Rachel Price, added :
"We were particularly pleased to work with Andrews & Rogers Optometrists in Beverley, raising awareness for National Dyslexia Week through a book signing with children's author Simon Bartram.
"We had a brilliant turnout, and it's great for young people to meet their favourite authors!"
She continued :
"Beverley Children's Library is a fantastic venue for the children's festival, and we were delighted to host a number of magical entertainers, storytellers and workshops this year."
Beverley Literature Festival, now in its 13th year, has hosted some of the UK's most recognisable literary names, including Shirley Williams, Sarah Waters, Kathy Lette, Jonathon Coe and Jay Rayner.