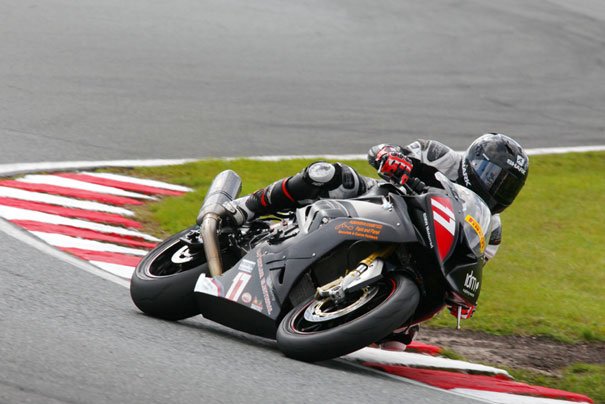 Beverley racer Dominic Usher recorded a fine eighth place in round 10 of the National Superstock 1000 championship at Oulton Park on Sunday.
Qualifying took place in mixed conditions with a dry first session on Friday followed on Saturday with wet conditions. There was nothing to be gained from taking part in the second session and grid positions were taken from the faster first qualifying laps in which Usher was 18th to start Sunday's race from the sixth row.
As the race got underway Usher shot away to a fantastic start to settle into eighth position on the first lap. The race was slowed for a couple of laps early on to allow the recovery of a couple of bikes and riders that crashed on the opening lap and as the car left the track Usher held station and although he headed a large group of riders he was unable to get on terms with the group ahead and crossed the finish line after 14 hectic laps in eighth position.
Usher commented: "I am happy with my result today, considering where I started from I did better than expected. We were plagued with electrical problems throughout free practice and qualifying and the quick shift packed up and wouldn't work either. Because of this I had to miss one qualifying session which left me on the back foot. But after taking advice and help from Clive Padgett once I got into the race I was one and a half seconds faster than my qualifying time so have to be pleased with that. I was leading my group but we just didn't have the pace to catch the group in front but eighth place is a good result for me and I am looking forward to the next round."
This result takes Usher up into the top 10 in the rider standings on 45 points where he is joint 10th along with James Egan.
The Stock 1000 riders do not travel to Assen for the next round of the British Superbike championship but will be back on track for the penultimate round of the series at Silverstone on October 5.