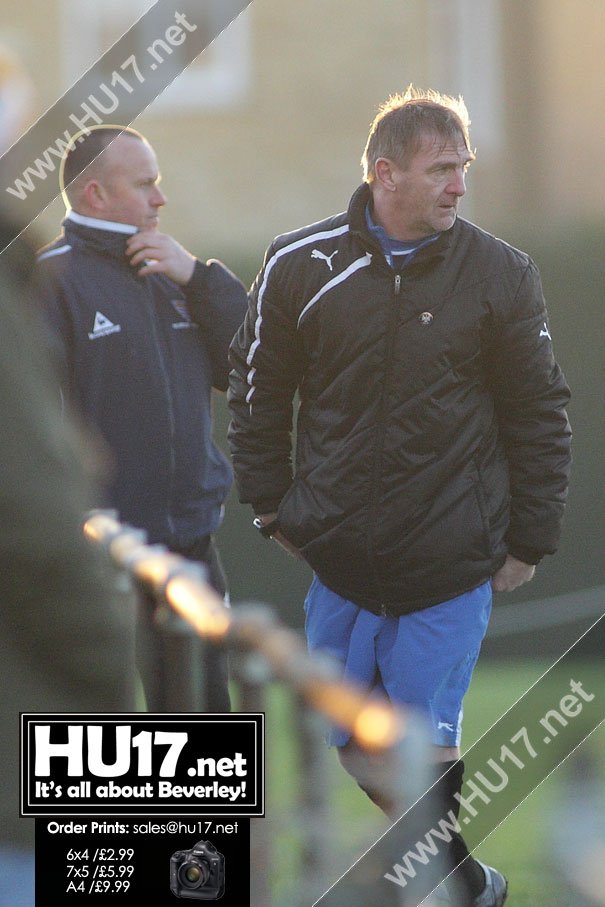 Beverley Town Football club will get their pre-season underway this evening as they face hall road Rangers at Haworth Park in the first of their pre-season fixtures.
Following what was a transition period for the club after winning back to back Humber Premier league title's gaffer Ross Cording is confident his side can improve on the last season's mid-table finish.
Speaking to HU17.net ahead of the match Cording said;
"This year we have again seen an exodus of a number of players. However, we've been able to replace them with real quality from the front to back."
"Tonight's fixture gives me an opportunity to get a good look at the players we have brought in. There are some big boots for players to fill, but I'm confident the players who have joined the club more capable of that challenge."
Beverley Town saw a total of six players leave the side during the summer break. One of those who left was Harry Lomas, a player who was highly rated by the manager.
However, while people rested, over summer Cording was busy securing the signatures of a number of players including Stuart Oliver, Ed Houlton and the young left back Josh Houghton.
One signing that the gaffer is keen on seeing performing in a game is the new Egyptian goalkeeper Amhed Attia, Cording said;
"The club were approached by Attia during the summer after he made enquiries about clubs in the local area on the Internet."
"He is a very exciting prospect, one of his key attribute's ability to stop shots. During the training sessions where I have seen him play, I have to honestly say I've never seen a keeper at this level stop shots the way he does."
Attia is likely to start the game at Haworth Park in a side that will be skippered by town die hard Jonny Ricardo. While last season town fielded a much younger looking squad Cording is hopeful this year's introduction of more mature players will help them achieve a much higher place in the league table.
Commenting on the club's ambitions to the new season Cording said;
"I'm very confident this season will see us perform well and finished in the top end of the table. Personally, I'm targeting a top three finish. Given the quality we brought in during the summer break, I think this is very achievable."
"Last season the average age of our players was 19 years old. This season we are looking an average age of closest 21 given aside a lot more maturity, which is needed at this level."
Cording has not ruled out the arrival of more new faces before the start the season.
He has already confirmed that the club have managed to secure the services of one the most prolific strikers in Beverley. Cording confirmed that Rob Northen will return to Beverley town following a short spell at Hull United.
Commenting on Northen Cording said;
"I had a good long talk with Northen and have told him that's far as we're concerned, we will do all we can to accommodate him at the club. He is a quality player who scores goals."
More former players have been linked with a move back to the club but at this point Cording declined to comment on who those players were how far down the road he was those negotiations.