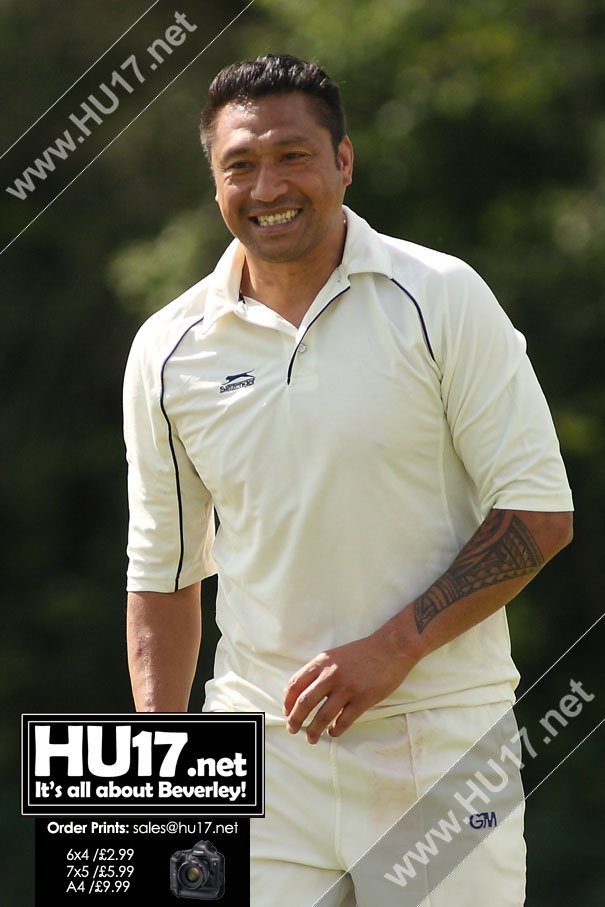 Beverley Town Cricket Club fielded the right balance of youth and experience for the first time this season and still gave debuts to two of the under 15 player who were to feature in the match.
Beverley were asked to take first knock by the 10 man visitors and after the early loss od debutant opener Jason Davies for an amazingly juggled catch at slip eventually succumbing behind the fielders back for 5 runs. This brought together two senior players who formed a 145 run partnership before Neil Goforth was eventually caught for 51 in the 24th over.
Ali Brumfield was joined by Charles Fish for a short partnership of 20 before Chairman Brumfield was run out after carrying a leg injury for several overs for an excellent 90 including 3 sixes which put the watching crowd in some danger.
Fish became the mainstay of the innings, with debutant Tom Patey, who made a good 10 before being caught, before being last out for 42.
J Coot was Hull's most successful bowler with 4 for 43 from 9 overs
Hull took second knock and veteran Barry Sayer opened the bowling and with the first ball got the opener to nick off to Patey who kept very tidily throughout the innings to give him his first senor dismissal.
This, however was only the start of the collapse as the next two batsmen were bowled leaving Hull 0 for 3 from 3 balls.
Sayer eventually finished with 4 for 10 from 5 overs and Fish who opened at the other end being unlucky not to take a wicket in 5 over for only 12 runs.
Junior Tupai took two great catches, one at slip and a return from his bowling, to help the Beavers on their way to victory.
Left armer Lewis Richardson took two wickets in a tidy spell and Hull were dismissed in the 20th over for 62, extras being the top scorer.
This second win of the season showed that when the balance is right the fourths will be a match for anyone in this league.
Beverley Town 246 for 7 from 40 ovens Hull 62 all out
Beverley win by 184 runs.