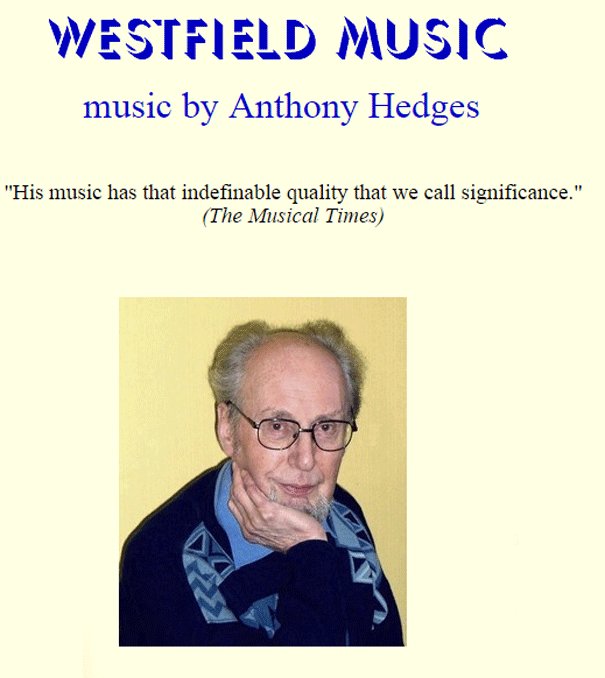 Beverley composer Anthony Hedges is to have a performance of his "Psalm 104" for choir and orchestra in New York's Cathedral of St.John the Divine, the 4th largest church in the world, on 6 November.
It will be given by the Concordia Chorale conducted by the distinguished opera conductor John Balme. John Balme conducted several of Dr Hedges' large-scale compositions in New Jersey a few years ago and told the composer that Psalm 104 had become "one of the choir's all-time favourites."
"Psalm 104" was first performed in Beverley Minster in 1974 and in the next few years received over 60 performances, covering most of the major concert halls in the country, including the Royal Albert Hall, and in many cathedrals, including a live Radio 3 performance in York Minster.
Recordings of Dr.Hedges' music are played regularly on radio networks across the world and he has recently had live performances in Italy, Switzerland, Australia and the USA. In the next two months he is to have 2 more works recorded to add to the 20 that have already appeared on commercial CDs. "Four Concert Duos" will form part of a set of CDs showcasing 20th century British music for piano duo. "Showpiece", commissioned by the East Riding Youth Orchestra for its 25th birthday concert will form part of a disc of British Light Orchestral Music, to be recorded in Dublin by the RTE Sinfonia on September 1st.
Anthony Hedges was on the music staff at Hull University for 33 years prior to his retirement in 1995, during which time he collaborated with poet Philip Larkin to produce "Bridge for the Living", for chorus and orchestra, to celebrate the opening of the Humber Bridge. The BBC commissioned his "Scenes from the Humber" for the same occasion.
Now aged 84 he lives with his wife in Beverley and continues to wok in his music studio every day.