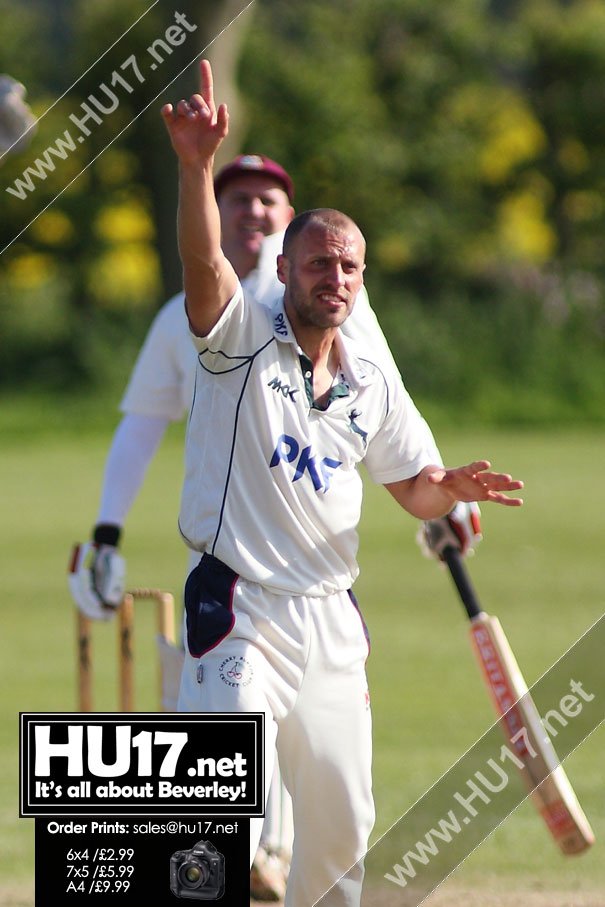 Cherry Burton Cricket Club hit the road this weekend when they travel to league leaders North Ferriby.
Last week against all the odds Cherry Burton saw off Hessle to claim all 30 points and it is that type of team spirit within the club that is making them hard to beat.
Cherry's task will be made all the more difficult as they will be missing their talisman and skipper Stew Scott who missing the game as he heads to Wembley for the FA Cup Final.
In his absence the side will be skippered by Vice Captain Tom Davies.
Cherry Burton go into the clash with North Ferriby in good form. The side are currently five games unbeaten.
Speaking to HU17.net ahead of the match Scott said;
"As a team we are full of confidence and looking forward to this top of the table clash with Ferriby."
"We have been training all winter and there is a good, positive spirit in the squad at the moment."
"Everyone is performing and working together as a team. We have just started our outdoor training and I expect to see at least 80% of the club there."
Scott again expressed the important of raising their game, especially when it comes to fielding. If 'catches win matches' then Scott himself needs to improve.
The skipper made a complete mess of simple catch last Saturday, a mistake he described as 'sloppy' he added;
"All the lads know how important the training is, if they want to keep progressing. I know in recent weeks there has been the odd bit of sloppy fielding, me included."
"So I know that if everyone can attend the correct training then they will vastly improve."
"I have full faith in Topknot (Tom Davies) to guide the team to a win on Saturday. His motivational skills will be key to drive the team to success this season."
"It is a real shame I will miss the match but we have the strength and depth in our squad to handle such situations."