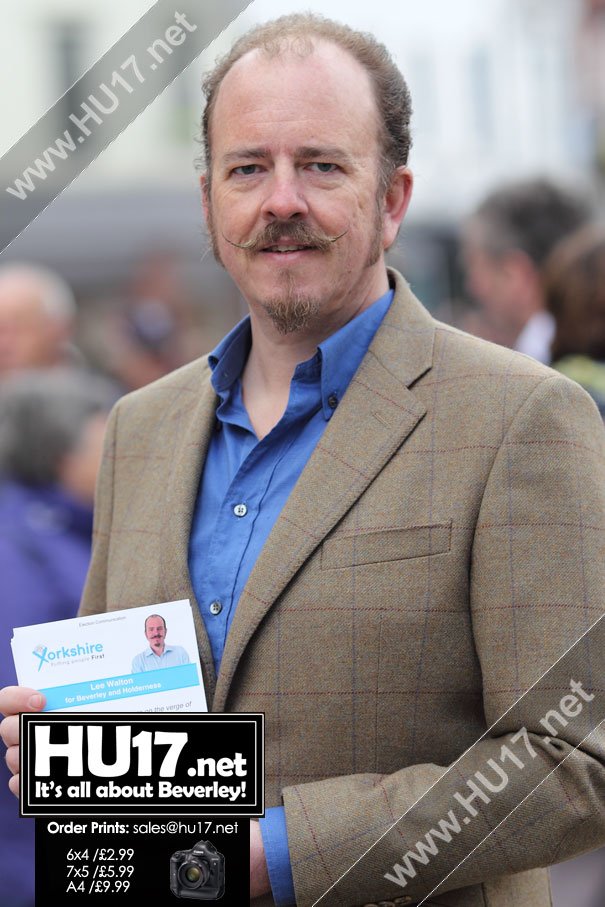 Lee Walton has expressed the importance of would-be voters attending the Hustings event.
Mr. Walton, who is the Yorkshire First prospective parliamentary candidate for Beverley & Holderness says events like this give voters a chance to see their candidates in action.
Beverley Minster will be the venue that will host the Hustings on Tuesday, 28 April from 7:30 PM.
Speaking about the Hustings and their importance Mr. Walton said;
"Hustings or Question Time events give voters a chance to see their candidates actually debating. I think this is far more interesting than campaigners just turning up on your door step trying to win your vote and shoving a leaflet in your hand."
"There may be questions that you wouldn't think to ask, and it really is interesting to see how the different parties respond. Sometimes the debate can get quite lively between the candidates too."
"It is important to remember that when you're casting your vote you're voting not just for a party, but for someone to stand up and argue the cause for our constituency."
It has not been all plain sailing for Mr. Walton and his party look to make their mark on the local and national political landscape.
Speaking to HU17.net he explained how they have managed to get involved was many of the Hustings taking place throughout the region.
Mr Walton said;
"Because Yorkshire First is a relatively new political party it hasn't been easy getting invited to all of them."
"Prior to the candidate lists being published, some of the event organisers had seen us mentioned in the press and invited us."
"However, in some cases we've had to seek out the organisers and ask for an invite. They just didn't know we were standing. I know of at least two events which we have unfortunately missed as a result. This is a real pity."
"It is important that these events are seen as being completely political neutral, and as such that is why it is important that all of the candidates that are standing are invited."
"Even if a candidate cannot attend in person, parties will normally send another member of the party to represent them."
On Tuesday evening, Mr. Walton will be joined on the panel by the candidates from The Conservative Party, The Labour Party, The Green Party, The Liberal Democrats and Ukip.