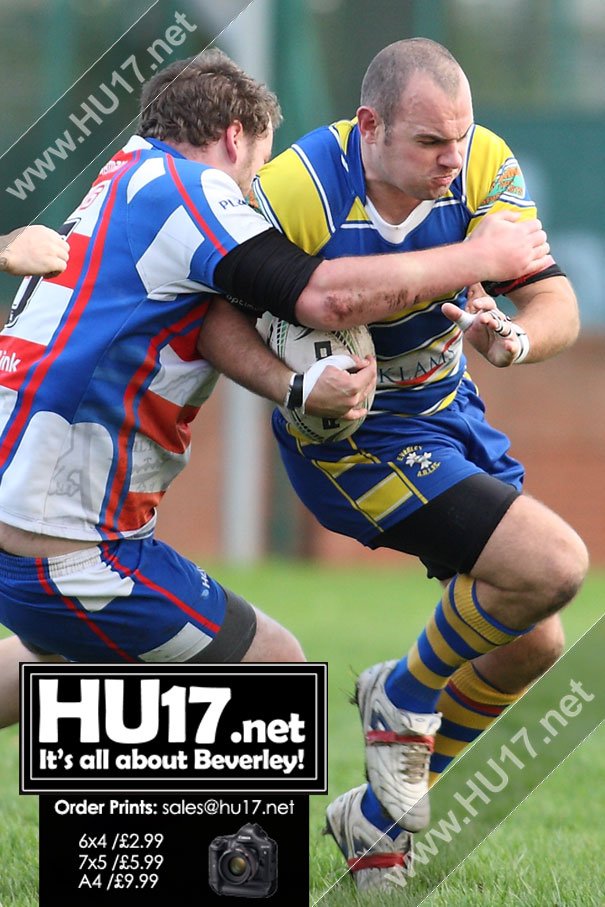 This was a disappointing defeat for the blue and golds and a severe setback to their title aspirations.
Beverley looked out of sorts and their normal free-flowing attacking game appeared to desert them. They seemed to rely heavily on one-man charges, which were all too readily snuffed out by a spirited Bilton defence.
Coach Pat Howdle was enjoying a short holiday in Egypt in order to recharge his batteries ahead of the Yorkshire League campaign and will return this weekend with the job of lifting his side for their toughest game of the season away to Three Tuns.
Beverley started brightly and were on the scoreboard inside ten minutes. They forced a line drop-out, and the resultant repeat set saw Will Mail send Craig Morfitt over in the corner. Anfield added the touchline conversion. The home side got level terms with a converted try mid-way through the half but Beverley nearly regained the lead shortly after. A 60 meter break out of defence by Lee Falcus required a last ditch tackle by the opposing full back to stop him going almost the entire length of the pitch.
Bilton took the lead with a 30th-minute try, but Beverley regained the lead right on the stroke of half-time. Spotting the full backup in the line, Glen Anfield kicked downfield. Falcus was on hand to chase take the ball as it bounced wickedly and outpace the chasing cover to score wide out. Anfield converted for a 12-10 interval lead.
The second half saw the home side enjoy the lions share of possession and territory. Beverley tried to batter their way through with Louis Hubbard and Jake Hart-Fisher looking to be their most dangerous runners. Glen Anfield tried to be inventive with kicks over the top which on a different day would have perhaps seen Beverley get the bounce of the ball.
Bilton added tries in the 50th and 65th minutes to take a 20-12 lead. Will Mail forced his way over with 5 minutes to go set up a potential grandstand finish, but it was to no avail. Bilton sealed both league points with a further try right on the stroke of full time.
Man of the match was Louis Hubbard whose determined runs were not enough on the day.
This Saturday Beverley ARLC are away to Three Tuns, a match they must realistically win to stay in the title race as their opponents have five games in hand. Kick-0ff is 2pm at St Georges Road.
Final Score: Bilton Sully's 26 Beverley ARLC 16 | Reported By Nick Robinson