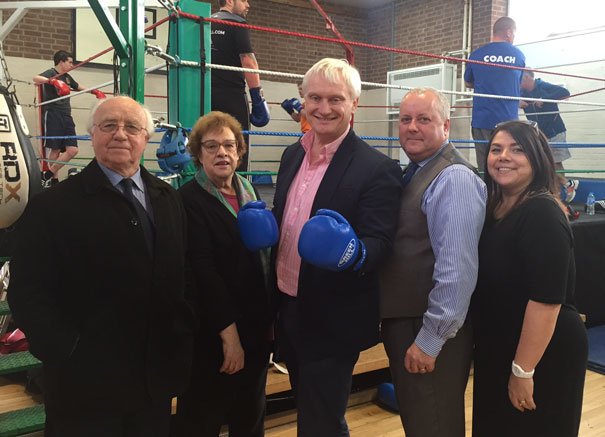 Burden Road Track Fitness and Boxing Club in Beverley celebrated its first anniversary with an open day last Friday.
The Club was opened by local people who recognised the potential of an underused asset at Burden Road Youth Centre.
Since the creation of the Club the usage of the Burden Road Centre has increased by over 16% with around 80 adults and children attending the Club each week.
Councillor Kerri Harold who supported the creation of the club said;
"It's been a great year at the Burden Road Youth Centre, I'm so pleased to see the Track Fitness and Boxing Club going from strength to strength."
"It's vital we are able to utilise all of our assets to the benefit of the community and I fully commend the efforts of everybody who has been involved."
"We're finding that more and more people are coming along to enjoy the social benefit of the Club so we've recently engaged with a Youth Worker to come along and offer support to young people."
"Personally I feel this is a vital aspect to the role of the Club, especially since the Youth Club at Burden Road closed."
Member of Parliament for Beverley and Holderness, Graham Stuart visited the open day on Friday to see how the club has developed over the past 12 months.
Commenting on his visit Graham said;
"The time, effort and dedication of community volunteers have paid dividends in the creation of Burden Road Track Fitness and Boxing Club. It is a valuable asset to the residents of Beverley."
"This is a place where people of all ages can come to participate in sport at all levels, but you don't have to be sporty to be involved. There are lots of opportunities to be part of the club and they're always looking for volunteers to help out."
The club run Junior sessions (up to 16yrs) on Monday, Tuesday and Friday from 6 – 7pm (50p sub) and senior session (14yr and over) on Monday, Tuesday, Wednesday and Friday from 7-8pm (£2 sub).
For more information about the sessions please contact Phil Dodsworth on 07779 143905.