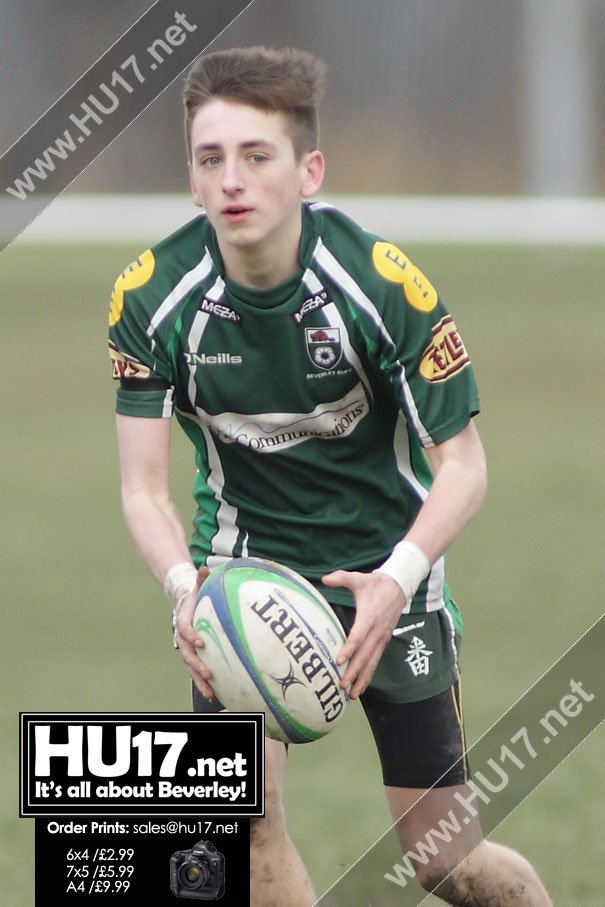 Beverley RUFC Colts faced local and league rivals Pocklington at Percy Road. With a sunny day, these were perfect conditions for Beverley's backs to shine as they have all season.
The Beavers started well having most of the ball in the first half. Possession soon turned into points with a line break from Rob Parker, which resulted in a penalty. Joey Franklin quickly did a tap and pop to Ben Smith, who smashed over for the opening score. Beverley dominated the first half and didn't allow Pocklington any chance of scoring in the first half.
Pocklington started off the better time in the second half and had a wake-up call from Beverley and showed them what they can do. Pock started to pressure the Beverley line and was only a matter of time, which saw there scrum half go over with an impressive move from the back of the scrum. Pock came back again with their scrum half grabbing a brace and made the score 12-7 to the home side. Beverley had a big test with 10 minutes to go and needed to show real courage if they were come back and win.
Straight from the kick off Beverley looked like they meant business and put some big hits in. A break from Stephen Price got The Beavers up to the Pocklington 5 metre line and saw Joey Franklin sneak over with 2 minutes remaining. A pressure kick followed, and Jacob Holmes was the man who stepped up at convert from the touch line to make scores 12-14 to Beverley. Beverley where not finished, Jack Garvins break and fed to Luke Hazell to crash over under the posts and break Pocklington's hearts.
Great performances by many of the players, Sam Fussey with lots of breaks and great defence, Sam Harman for overall graft all day did not miss a tackle all game.
The Colts need to win both of their last games to have any chance of winning the league. The players would like to say thanks to all supporters who made the trip down which made it like a home game.